Horoscope for March 6 2017
Horoscope for Monday 6th March 2017
The energy of today is focused largely on voicing the needs of our ego's, yet in a very compassionate and almost idealistic sense. With the moon in Cancer aiding us in mending relationship issues of all kinds, relationships and family bonds are both very tight and highly emotional.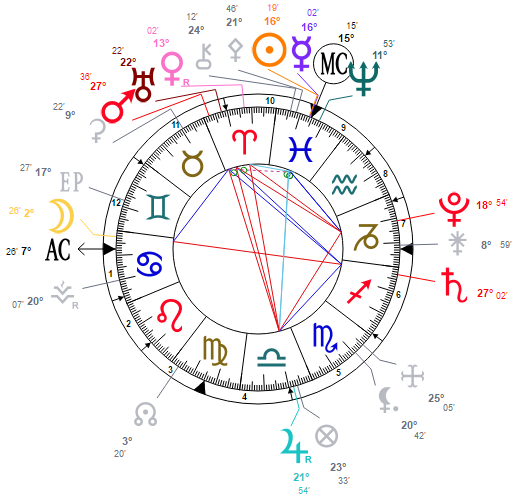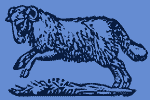 Today Horoscope for Aries:
Today Aries you may feel emotionally powered by the unknown. A strong desire to get out and mingle with the assistance of offers is evident and the ability to fulfill your dreams and hidden longings is very possible. Although you may feel as though you are lost in a deep emotional abyss, you are also given the ability to remain objective and nurturing in virtually any situation which assists in rekindling the love in any way needed.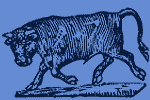 Today Horoscope for Taurus:
There may be a sense of urgency today, Taurus as far as commitments go. Whether you're thinking solely of attaining your own personal goals, or working alongside those within your social circles—you're sure to be able to voice your needs and desires in a very clear and concise manner. If friends don't seem to be willing to follow down the same path, it may be time to branch out and search for a few new acquaintances.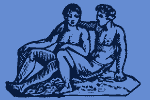 Today Horoscope for Gemini:
Today Gemini you may need to mend a few broken fences in order to move forward as far as work relationship's go. Luckily, you've got the charm to do exactly that! Restoring the peace and learning to accept the differences of others is the name of the game today. You may be pleasantly surprised in the near future to learn that any work that you do now will assist you in adding a few others to your team. You're feeling more creative than usual and able to use those abilities to create true bliss. Just try to listen just as much as you choose to speak.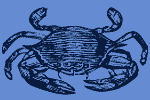 Today Horoscope for Cancer:
With the energy of the moon in Cancer to back you, it may be time to do a little bit of in-depth reflection and sort out your thoughts on regards to your relationships and partnerships. Try your hardest to not invite any unnecessary drama into your life at this time, as it could cause further problems for you as far as love goes. Although it may feel as though you are surrounded by tension in the love department, know that everything you are doing now has a purpose and if patient you could completely transform your love life as you know it.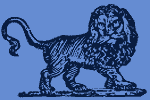 Today Horoscope for Leo:
Today you may feel a strong desire to merge with that of your loved ones. But not in an all-consuming kind of sense—your commitment urges are just much stronger than usual. Instead of viewing all of the negatives of the situation, try instead to focus on all of the possibilities that being in a cooperative and equal partnership may bring into your life. Anything is possible, Leo. You just have to be willing to take the first step.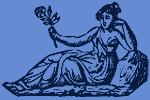 Today Horoscope for Virgo:
The more than you focus on all of the negatives today, Virgo, the more negative energy is bound to attract to you. There's an infinite feeling of emotional energy rushing its way over you, and although you're unsure exactly what you're supposed to do with it—you're apt to be feeling a whole lot more likely to just go along with the flow. Not all things can be analyzed, and the energy radiating from the Pisces sun is a perfect reminder of that. Just simply enjoy and allow yourself to set your sights high.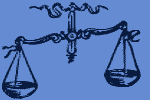 Today Horoscope for Libra:
Although typically not one to rock the boat, today you may feel the urge to stand up for those who you deem as trustworthy. Your desire to be courageous with your convictions is strong, and the ability to find stability in your relationships is very probable. Sometimes, all it takes is a little bit of sweetness in order to bring others over to your side. Luckily, Libra, this is something you are all too aware of. So, go ahead and do what you do best!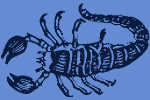 Today Horoscope for Scorpio:
Feeling as though there are a few things that you need to get off your chest today, Scorpio? Luckily, open communication appears to come much more smoothly to you today and you are able to voice your opinions and concerns with ease. There's also a good chance that you will be reminded today of someone that you have loved and lost. Instead of feeling biter about the situation, try instead to see what you have gained from letting go.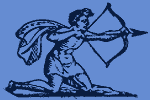 Today Horoscope for Sagittarius:
Home-based relationships continue to be your focus today, Sagittarius. However, you may find that things appear to be running much more smoothly than you had believed they would. Although talking it out isn't typically something you're too keen on, the emotionalism of the day gives you the ability to truly connect and share with others on a very deep and emotional level.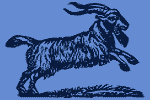 Today Horoscope for Capricorn:
Today, Capricorn, you are being given the chance to improve relationships with those around you. This is largely due to the energy of the moon in Cancer being on your side and assisting you in truly voicing your own needs and desires. The past may come knocking on your door step in a very literal sense—it will be up to you to decide whether or not what it has to offer is something that you would be willing to take a chance on or not.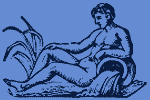 Today Horoscope for Aquarius:
Although you could find yourself in a bit of a pickle today emotionally, Aquarius, you're better of using that of honey than that of vinegar in order to get your way. You could find yourself rather forceful in your dealings with others if you are not careful, just remember that no one wants to be told what to do—which is something that you above all of the other signs know all too well.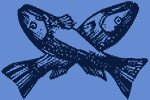 Today Horoscope for Pisces:
Can you feel that, Pisces? There is a serious undertone to your emotional commitments that just can't be contained. Love on all levels takes on a very deep tone, and you may feel even more compelled than usual to reach out and show those closest to you just how much you care. Creativity is at an all-time high, and you will find yourself to be thinking in a very idealistic sense. Go ahead and allow yourself to dream big! Anything is possible, after all.
Horoscope for a Day
Horoscope for March 2017
Horoscope for Yesterday March 5 2017
Horoscope for Tomorrow March 7 2017