Horoscope for March 2 2017
Horoscope for Thursday 2nd March 2017
With the energy of the Taurus moon assisting us in craving a little bit of sensual comfort, matters of the heart will be largely colored with emotionalism in the only way that Taurus knows how; slow and steady! Considering where we want to invest on a multitude of different levels and receiving just the right amount of information to guide us in the decision-making process—the sun in Pisces adds a nice touch of compassion and idealism to all of our interactions.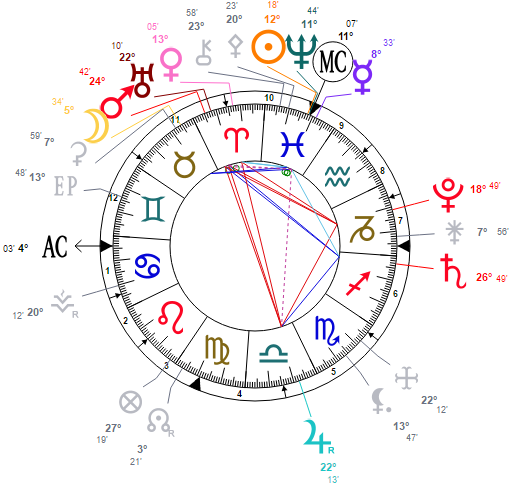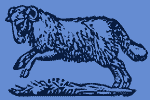 Today Horoscope for Aries:
Today you may find yourself with keen insight into knowledge which may not have been readily available before, Aries. A craving for stability and comfort may be prominent, but unless you keep yourself grounded you will not find that which you desire. Interactions should run smoothly as long as you fight the urge to rock the boat and rebel. You may be feeling the need for an equal give and take in relationships—don't be afraid to stand your ground, but make sure to do so in a way that doesn't come off as threatening to others.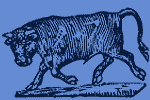 Today Horoscope for Taurus:
Feeling a wild impulse to do the unexpected? Well, there's a good chance that your friends will be down for the ride! Maybe it's time to go try that new restaurant you've had your eye on, but do go at it alone—make sure to take a friend along for an added dose of excitement. The energy from the Taurus moon could make you feel the desire to indulge and tantalize your sense even further. Remember, Taurus, everything in moderation.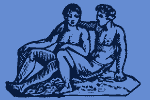 Today Horoscope for Gemini:
Expect the unexpected is the tone for today, Gemini. Although you may be feeling willing and eager to show um' what you're made of as far as the job front goes, just make sure to keep yourself prepared for anything. Your demeanor may be a bit more emotional than usual, but don't fret! You won't be in a touchy-feely mood forever, so why not enjoy it while it lasts? Maybe, use the benefits that Jupiter in Libra is throwing your way to go out and thoroughly enjoy a little bit of partnership. Or, don't! Your intuition is strong now, so go ahead and take the reins!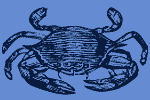 Today Horoscope for Cancer:
With all of this watery energy, you should feel right at home today Cancer. If you find yourself feeling tad bit more motherly go ahead and put your added dose of caring to good use by making your way into the kitchen and allowing the energy of the Taurus moon to guide your way through cooking an fabulous meal for loved ones. Relationships of all kinds are emphasized today, and you may feel the desire to reach out show other's just how much you care.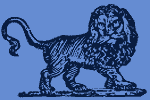 Today Horoscope for Leo:
Find yourself feeling a little bit more prideful than usual, Leo? You may find that sentimental gestures are high on your list. Loving feeling towards family and a desire to thoroughly enjoy your home life may be evident. Just remember to focus not only on yourself, but on others as well. You may be granted some useful information which could assist you in advancing if used correctly. Don't make any rash decisions; use your new-found knowledge to empower your endeavors!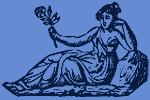 Today Horoscope for Virgo:
Hate it to break it to you Virgo, but today might be a little bit more frustrating them some. That is, if you allow the erraticness of Uranus to bring you down! Although typically focused on putting everything in order, today you may have to throw caution to the wind and roll with the punches. On a positive note though, relationships and family interactions should run even more smoothly than usual. Sometimes, we've just got to take the good with the bad!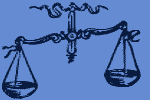 Today Horoscope for Libra:
Got your mind on your money and your money on your mind, Libra? You may be feeling even more of a desire to be assured that any financial matters will garner long term security. If you remember to focus on your core elements of fairness and logic, you're sure to feel satisfied in the end. On the love front, a potential for a new relationship could be much closer than you believed before. Remember, love can sometimes be found in the strangest of places. Keep your eyes on the prize and your feet on the ground!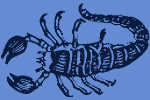 Today Horoscope for Scorpio:
Today you may find yourself taking on a more positive outlook than usual, Scorpio. It feels nice to get to simply sit back and enjoy the benefits of all of your hard work, doesn't it? Relationship's may be taking on a very serious tone, and if you've felt as though you've had a tough decision to make you might find yourself pushed towards finding an answer today. With knowledge comes great responsibility, Scorpio! Just don't allow your intensity to cause you to make any rash decisions that you may later regret.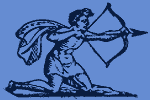 Today Horoscope for Sagittarius:
If you've found yourself feeling rather restricted or isolated lately, there's a good chance that a loved one or family member has exactly what you need in order to make your way out of the darkness. Although not typically much of a touchy-feely type, today might assist you in allowing your sensuality to run wild. You could even learn a thing or two today, Sagittarius. Although you may already be very wise, this new piece of information could really help you in gaining insight on the world around you. That is, if you actually choose to listen.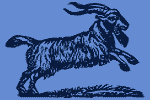 Today Horoscope for Capricorn:
Feeling a bit more loving than usual, Capricorn? For now, home is a safe haven in which you can take a much-needed rest. Instead of pushing forward and attempting to take on the weight of the world on your own today, maybe share some of the load with those around you for once. You'll be pleasantly surprised to see just how many people truly are willing to help you as long as you treat them with kindness and respect.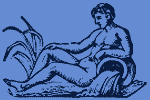 Today Horoscope for Aquarius:
Un-emotionalism is the name of the game today, Aquarius. In order to prevail in any situation, you need to be able to keep yourself level headed and relaxed. You may feel the desire to pack your brain full of all kinds of useful information today. Go ahead and get your learn on, just remember to remain objective with your findings. If all else fails, you can allow the dreamy capabilities of the Sun in Pisces to allow you to take a nice mental vacation if needed. Just don't steer too far off track! You're a great asset to the real world, and that prophetic wisdom of yours is much needed.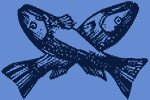 Today Horoscope for Pisces:
You may find yourself feeling a little bit more dreamy and spiritual today, Pisces. A strong desire to learn more about something that intrigues you could have your head spinning in circles. Remember, wise fish, that the answers that you seek always have a way of falling right into your lap when you least expect it. So why not just sit back and allow the universe to provide, once again. On a loving note, your desire to nurture may be exceptionally strong today. Go ahead and show your family and loved one's exactly what dreams are made of.
Horoscope for a Day
Horoscope for March 2017
Horoscope for Yesterday March 1 2017
Horoscope for Tomorrow March 3 2017