Horoscope for March 11 2017
Horoscope for Saturday 11th March 2017
With the energy of the moon in Virgo assisting us in truly analyzing our emotions, we may find ourselves lost deep in thought considering multiple different outcomes. Although a little bit of in-depth thinking never hurt anyone, it is important to remain objective and thoroughly consider the feelings of others as well before allowing ourselves to be too quick to criticize those who are different from us.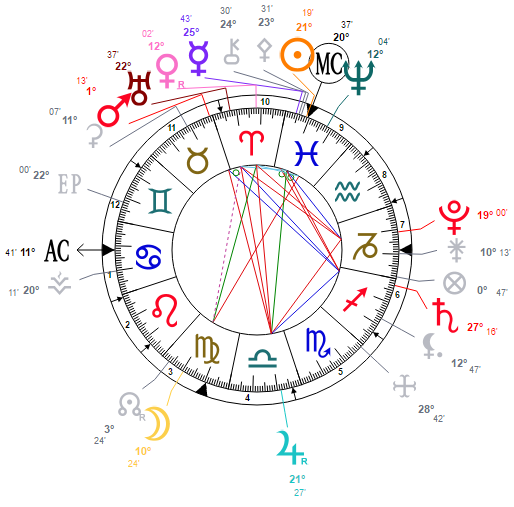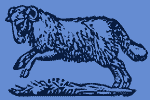 Today Horoscope for Aries:
There's a good chance Aries that there are a few people in your life who are still holding onto somethings that happened in the past. Today, you may be forced to confront an uncomfortable situation in which you have to deal with exactly that. Remember, there is no need to apologize for something more than once. You have dealt with the repercussions of your actions, don't allow anyone to criticize you yet again.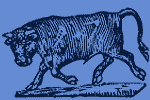 Today Horoscope for Taurus:
It may be easy today Taurus to allow the little things to bring you down. If someone is blatantly trying to upset your positive vibes, simply walk away from the situation—you will feel much better about it afterwards. If you allow it to, love can make its way to the fore front. Just try your hardest not to allow anyone to bring you down in the process.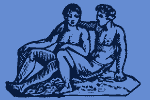 Today Horoscope for Gemini:
There could be something that you're finding yourself interested in dipping your toes in today Gemini. Any new projects that you begin now are sure to cause you plenty of excitement. Luckily, you will not be the only one sharing in this enthusiasm. So, go ahead and enjoy a little bit of dreaming today. You never know, this one might be big enough to completely change your life as you know it.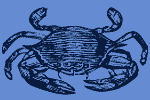 Today Horoscope for Cancer:
Any intuitive insight that you receive today Cancer will be right on point. You may find it easier to make decisions on regards to issues that last week you seemed to believe would be impossible to fix. Although you could feel as though you are being whammed with all kinds of psychic information, just know that a resolution is quickly presenting itself.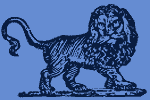 Today Horoscope for Leo:
If you're feeling as though you just can't wrap your head around why you dislike someone today, Leo, there's a good chance that whatever you are picking up is something you're supposed to keep for yourself. Although it may feel like some sort of magical psychic intuition from the heavens, there is a good chance that something is getting lost in translation—is it really that this person is all that bad, or is your ego to blame for this one? Take some time to think about it before making any rash decisions.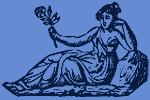 Today Horoscope for Virgo:
Does it feel like everyone around you is full of opinions today Virgo? You may be feeling a bit out of step with those around you. Just because it appears as though everyone has something to say, it doesn't mean that you have to listen to them. Try getting out and mingling with people outside of your circle, you may be pleasantly surprised to find a few new confidants in which you actually enjoy listening to a whole lot more.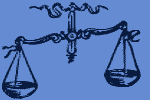 Today Horoscope for Libra:
With the assistance of the moon in Virgo, you may feel as though you're lost deep in analytical thought today Libra. Instead of trying to take on the world on your own, try instead to get a little bit of help from a friend. Just remember that in order to work well with others you're going to have to pull your share of the weight, too. Going at it alone, however, is not something that is even going to seem feasible.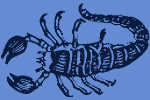 Today Horoscope for Scorpio:
Feeling a bit out of whack with those you typically feel as though you can count on? The criticalness of the moon in Virgo will assist you in devising new plans on figuring out what it is exactly that you need to be doing. Don't take this opportunity for granted by remaining fixed in your old ways. The time is now to truly make a difference in your life.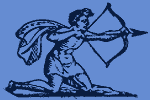 Today Horoscope for Sagittarius:
Today Sagittarius it could feel as though you have a decision to make on regards to love. It's almost as though you have to choose between adventure and that of those that you care about. You can have both, you just need to learn to be objective. Don't pass up any opportunities simply because you're worried about whether or not they will play out the way that you want them too. Sometimes, we just have to jump now and worry later.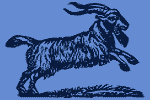 Today Horoscope for Capricorn:
It could feel as though you're stuck in a box today, Capricorn. It's as though your head wants one thing and your ego wants another. Don't worry, with a little bit of hard work you can still accomplish what you've set out to. You just might need to make a few minor adjustments in order to get things flowing smoothly. Luckily, you've got the drive to accomplish things in a very practical sense. If you begin to feel as though you are reaching a block in the road, just keep on pushing until you make it through!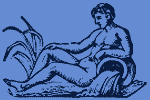 Today Horoscope for Aquarius:
Although you're no stranger to feeling like the odd man out, Aquarius. Today a desire to be accepted could be weighing quite heavily on your mind. Just remember that your differences truly are your biggest asset. In order to use them you need to be able to present your case in a way that appeals to others. You might have to meet a few people half way, but in the end you will find that it was much better than the latter.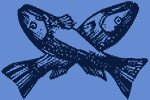 Today Horoscope for Pisces:
Today, Pisces, it could feel as though regardless of what you try to do it just seems like you can't get your head out of the clouds. One minute you're able to think with defining precision, and the next your head just can't make its way out of the clouds. Use these moments of fog to truly dream up your perfect reality. When you snap back, apply what you've gained during your time in dream land to actually manifest your desires into concrete actions.
Horoscope for a Day
Horoscope for March 2017
Horoscope for Yesterday March 10 2017
Horoscope for Tomorrow March 12 2017