Horoscope for March 31 2017
Horoscope for Friday 31st March 2017
Feeling a little bit more sensual than usual? The moon in Taurus is really tugging out our big mushy heart strings. A desire to feel comfortable without any 'boat rocking' is very strong. With the fiery energy of Venus in Aries on our side, there's a good chance that whatever you are fighting for on the work front is sure to pay off pretty soon.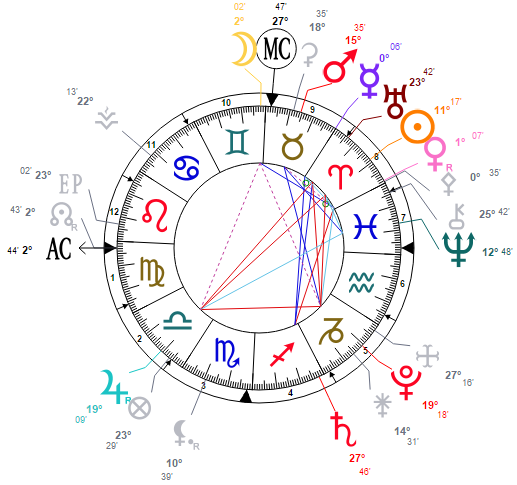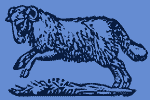 Today Horoscope for Aries:
Look at you feeling all sensual today, Aries. Although normally prone to a much more impulsive and wild outlook, you might be pleasantly surprised today so see that simply doing nothing just feels that much more appealing. What better way to do nothing, than to do it alongside a good friend? The energy of the Taurus moon is urging you to just sit back and relax today.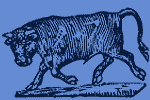 Today Horoscope for Taurus:
There's a very good chance that today, Taurus, you will be enjoying the extra dose of Venusian energy that the moon in Taurus is shining down on you. You may feel the desire to share in a very sensual manner with your friends, and your personal social relationships will be of great importance to you today. Why not go and grab a bite with a friend? You've got plenty of catching up to do and there's a good chance that they have missed you just as much.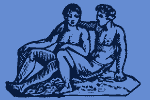 Today Horoscope for Gemini:
Not feeling like doing too much today, Gemini? You may feel the desire to really put your needs first and worry about the rest lately. Conversations with friends over lunch or dinner may prove to be enjoyable. Although the mood is jovial—you may be pleasantly surprised to see that everyone has quite a bit to get off their chest.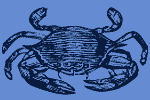 Today Horoscope for Cancer:
There's a good chance that today, Cancer, you might be feeling like lounging around and not doing too much of anything at all. It may be in your best interest to do something nice for your family today such as make dinner plans or prepare a nice home cooked meal. A little bit of affection goes a very long way—talks with friends also assist in adding a boost of emotional fulfillment.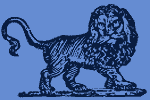 Today Horoscope for Leo:
Today, you may notice that everything around you appear to be slowing down to almost a crawl, Leo. This really does create the perfect opportunity for you to clear the air on any issues between you and those closest to you. If things have been bothering, you for quite some time there is the possibility that you could explode fourth with frustration—so try to remain as calm as possible. You should be able to reach a peaceful resolution by the end of the day.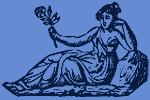 Today Horoscope for Virgo:
Friends and loved ones may be demanding your attention today, Virgo. You must try your hardest to not come off as too detached or uncaring to listen to their point of view. Although, it would also be in your best interest for you to voice your own concerns as well. Just try to not come off as too critical—you've got plenty of love around you that truly does need to be appreciated.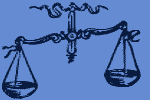 Today Horoscope for Libra:
You could feel as though you aren't able to get anything done today, Libra. It's not that you alone are feeling out of step, it appears as though the rest of the world is also completely content with things just sliding on by. But really, does a little bit of slow-paced enjoyment hurt every now and then? Instead of getting frustrated with deadlines try your hardest to simply sit back and enjoy the ease of the day.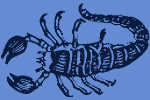 Today Horoscope for Scorpio:
It would be in your best interest today Scorpio to not jump to any conclusions before you hear someone else out. They may not have been deliberately trying to upset you—it's very important today that you don't take things too personal. A resistance towards making concrete changes is possible, but it's important to make sure you aren't being too stubborn that you are unable to see things clearly.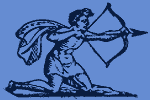 Today Horoscope for Sagittarius:
Today you may be feeling as though you truly want to take you time, Sagittarius. A drive to really branch out of your usual routine and spend time with loved ones is very evident. You may have to deal with a few road blocks along the way, but things should flow smoothly as long as you are willing to accommodate the needs of others.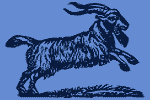 Today Horoscope for Capricorn:
Feeling as though the work day just seems to be dragging on today, Capricorn? Have no fear, things will begin to move a little bit faster soon enough. For today, try focusing the energy that you do have on correcting financial concerns and setting things into motion. Although your energy may not be at it's all time highest—your planning skills should be top notch.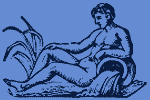 Today Horoscope for Aquarius:
There's a pretty good possibility that today, Aquarius, you're feeling as though you just want to get as far away from people as you possibly can. Although, a getting out and spending some time with friends may also sound appealing as well. But when it comes to close relationships and sorting through the murky waters of feelings—you'd rather be doing anything but opening up. Maybe it's best to spend some time on your own today and wait until it all blows over.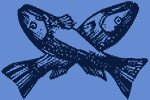 Today Horoscope for Pisces:
Your idealism is high today, Pisces, and you're really in the mood to reach out to a few people and tell them just how much you care about them. There's nothing like spending some time with those closest to you and allowing yourself to truly indulge all of your senses. Why not make some plans to out and get a bite to eat with someone that you care about? You may be pleasantly surprised in the process.
Horoscope for a Day
Horoscope for March 2017
Horoscope for Yesterday March 30 2017