Horoscope for March 3 2017
Horoscope for Friday 3rd March 2017
Our feelings gravitate towards being more 'behind the scenes' today. Psychic receptivity is at an all-time high and a craving to meet our sensual desires is high. A rebellious urge to break free from restrictions may be evident, but it would be wise to find a balance between our desire to socialize and our own personal goals.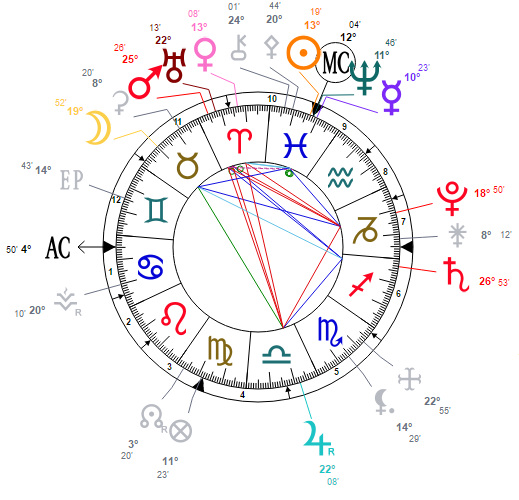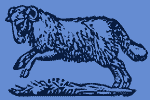 Today Horoscope for Aries:
With the moon in Taurus standing adding a little bit of slow and steady movement to your emotional interactions with others today, Aries you may feel a little bit out of step with those in your environment. Although your desire to jump into action could feel a bit halted, if approached rationally you may enjoy the feeling of getting to simply enjoy the finer things in life without the desire to fly off the handle. Love could be found in the most interesting places today, so make sure to keep your eyes peeled for opportunity. Relations with loved ones should run smoothly in an almost effortless sense, and the urge to partner up may be stronger than normal as well.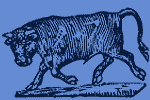 Today Horoscope for Taurus:
Today Taurus you may be feeling amped up with an extra bite of Venusian energy. The desire to thoroughly enjoy life on every level will be at an ultimate high, and spending time amongst friends may feel even more appealing than usual. With the erratic nature of Uranus aiding in a bit of a rebellious drive, you may feel more like having fun then nurturing those around you. Just remember that you get what you give as far as love goes—so don't forget to show other's that you are willing to put in the same effort.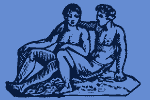 Today Horoscope for Gemini:
The stability of the moon in Taurus gives you a nice dose of grounding toady, Gemini. You may find yourself lost in thought frequently throughout the day without a true understanding of where exactly to turn next. Find it within yourself to use your incredible optimism to assist those in need. Relationships with children and family are sure to prevail—say what you need to say, but enjoy your new-found ability to stand still.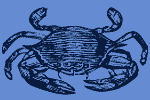 Today Horoscope for Cancer:
What's love got to do with it? Well, today Cancer love appears to be the air that you breath. Although typically more focused towards family and loved ones, today you may be pleasantly surprised to see that you feel the desire to nurture those old friendships that have fallen to the way-side as well. Although, the desire to feel love in the sweetest of forms is very strong—your patient and agreeable nature is sure to assist you in finding everything you desire.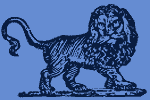 Today Horoscope for Leo:
You know that old saying "If you can't say nothing nice, don't say anything at all", Leo? Well, today you may need to learn to halt before speaking if only to hear the opinions of those close to you. Your leadership abilities will be at an all-time high, but it is important to make sure that you are listening to all sides of the story. Now may be the perfect time to go out and explore the dating scene! With the luck of Jupiter on your side, you could very well find love. So why not go out and enjoy it while it lasts? Opportunities like this don't come around every day; enjoy!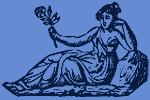 Today Horoscope for Virgo:
The dreaminess of Neptune still may be effecting your ability to truly put things into focus on the work front, Virgo. But instead of fighting against it, why not try to use this creative energy to your benefit? Relationships take on a rather sweet tone and the idea of love may be even more appealing to you today. That is, if you can stop fighting against all of those work woes! Remember to always take time to stop and smell the flowers. There is beauty everywhere, we just have to be willing to see it.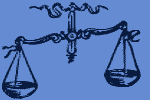 Today Horoscope for Libra:
Between the dreaminess of the sun in Pisces and the Venusian vibes radiating from the moon in Taurus, you may feel as though you are walking on a cloud today Libra. Don't worry, although very idealistic this cloud is one that you above all of the signs can truly learn to savor. Although the work front may be feeling a tad bit confusing, your friends are sure to brighten your day. You may even be feeling like breaking free and doing something a little bit out of the norm. Why not indulge those wild impulses? It doesn't hurt sometimes to do things a little bit differently.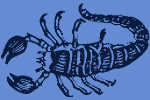 Today Horoscope for Scorpio:
Feeling as though your intensity is being a tad bit dulled today, Scorpio? With all of this Neptunian energy, there's a good chance you may feel as though you're being set up. Today may be the perfect day to just sit back and take your time rather than jump to conclusions. We don't have to be on guard every minute of every day, maybe it's time to give yourself a break. That old saying 'let them eat cake' is the mantra for the day. You might as well go ahead and allow yourself to do the same as well.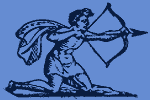 Today Horoscope for Sagittarius:
Normally, the song 'rambling man' is the perfect descriptor for your life Sagittarius. But today, you may find yourself humming a different tune. The desire to slow down, go with the flow, and see what happens is much stronger today. Yet, you still probably find yourself feeling highly optimistic. Minor issues in friendships may need your focus today, but you will approach these situations with conviction. Try to understand everyone's point of view—in all of your relationships today, before jumping to conclusions. Go slow, and enjoy just how simple life can be.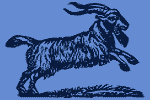 Today Horoscope for Capricorn:
Today Capricorn, you may find that you are feeling a tad bit more adventurous than usual. Although typically one to plan your every move and patiently wait for things to fall into place, you may be feeling more inclined to make a few rushed decisions and simply just jump. Although, there's also a good feeling that this could largely be due to some sort of pressure you are facing in your personal life. Try to find a good balance between using your head and your heart before making any rash decisions. A strong desire comfort could have you feeling a bit more needy than usual. Work first, and then allow yourself to enjoy a little bit of love; you deserve it!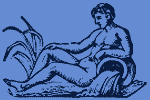 Today Horoscope for Aquarius:
Today you may be feeling as though the world around you has slowed down, Aquarius. Try your hardest not to rebel against the slow and steady actions of others—rather, embrace the simplicity yourself as well. Not today day needs to be fraught with rebellion, but the energy of Uranus could cause you to feel as though you are at odds with those closest to you. Try to relax your mind before flying off the handle. Not everyone sees all of the things that you do, and today could be a reminder of this. Try to remember to be patient or the probability of arguments arising is high. Use your keen wisdom to assist others in remaining calm as well, and you will feel at your very best.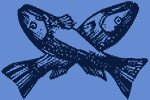 Today Horoscope for Pisces:
Today you may feel as though your energy is low, Pisces. But not in the sense that you yourself feel depleted, more so in the sense that you just simply don't want to do too much moving! You have the laziness of the moon in Taurus to blame for this one. However, with the need for sensual comfort aiding in your own desire to help those around you—why not use the slow and steady energy of today to give back to those that you care about. Run a bubble bath, bake some cookies, or offer a massage to the one that you love. We all know just how much you love to show that you care, so go ahead and tap into these Venusian moon rays and allow them to assist in adding a few more good deeds to your roster.
Horoscope for a Day
Horoscope for March 2017
Horoscope for Yesterday March 2 2017
Horoscope for Tomorrow March 4 2017