Horoscope for April 7 2012
Horoscope for Saturday 7th April 2012
April 7th gather with your family around the dining room table. It is good bonding to eat together as a family no matter the ages of your children, friends and relatives. This is the time to plan, make schedules work together and have awesome conversations. Don't let these moments pass you by.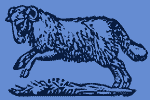 Today Horoscope for Aries:
Aries encourage others around you to smile. Smiling makes difficult issues just a little bit more palatable. Focus on being positive and finding the good in everything. Keep your budget in the "happy" mode by not spending everything that you have all at once.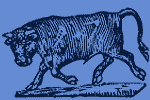 Today Horoscope for Taurus:
Taurus you love to hear yourself speak. Try to stop today. Chill out and let those around you do the talking. You might just find that they also have important things to say. Give your relationship partner the same courtesy. Let them give opinions and ideas once in a while.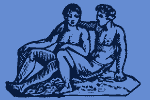 Today Horoscope for Gemini:
Don't let praise go to your head. You self-confidence is at an all-time high today, but you just might find that no one wants to be around you. Take care of issues at work without complaining. You can do a good job when you want to Gemini.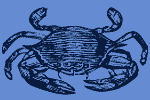 Today Horoscope for Cancer:
Cancer health issues are plaguing you today. The pain in your back or that sour stomach may begin to flare up at work. Pay attention to what you eat and where you walk. You might want to make an appointment with your health care professional sooner rather than later.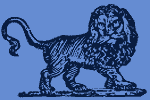 Today Horoscope for Leo:
Leo, find a friend and work with them. You have personalities that are matching and together you will accomplish much. Know it is a good day to move forward on joint projects and assignments. Think about starting a business together some time in the future. Combine your mutual hobbies into a money making enterprise.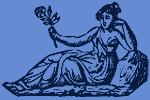 Today Horoscope for Virgo:
Take direction and listen to instructions today Virgo. If you are confused, ask questions. Take over the leadership role when you fully understand what needs to be done. Your aggressive work attitude is what gives you the nudge.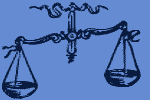 Today Horoscope for Libra:
Everything seems hard and difficult today Libra. Get those in your office to help you and back you up when the issues get too hard to swallow. Don't give up. Today is your day to shine if you have the right attitude and instructions.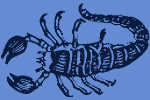 Today Horoscope for Scorpio:
Work totally alone today Scorpio. You can't stand other's getting into your work projects and this makes it difficult to work with you. Stop socializing at the water cooler. You might find that your gossip comes back to bite you. Start over tomorrow and end a caustic relationship.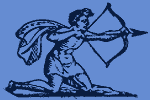 Today Horoscope for Sagittarius:
You are so funny today Sagittarius. You toss off remarks and ideas as if you were on top of the world. People smile at your love of live and want to be with you. Go out and have a party tonight. Invite friends and workmates, family and neighbors. Make it a huge party!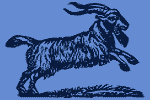 Today Horoscope for Capricorn:
Things are looking up for you today Capricorn. You have a new passion and others are getting caught up in your issues. Your cause has not hit the mainstream yet and you have the opportunity to be on the cutting edge. Rejoice in your good fortune Capricorn.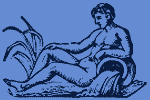 Today Horoscope for Aquarius:
Aquarius work is such a pain today. You feel that it will be the death of you. Find a way to keep your life and work in balance. You should be able to finish projects and assignments, go home and relax, and take your love to dinner. You can do it all today.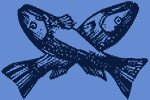 Today Horoscope for Pisces:
Pisces look at issues from all sides before you decide if they are worth talking about. Any issue that has been brewing for quite a while at work is really nothing. You may find that it is all in your own mind and no ones else is aware of the problem. Take a lesson from little children; nothing is a big deal for longer than a moment.
Horoscope for a Day
Horoscope for April 2012
Horoscope for Yesterday April 6 2012
Horoscope for Tomorrow April 8 2012