Horoscope for October 2017 for Virgo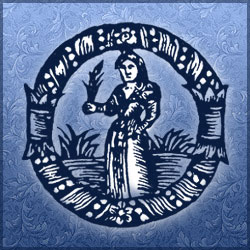 Horoscope for October 2017 promises people born under the constellation of Virgo an incredible amount of creative inspiration. Are you used to stand firmly on the ground, and having your head in the clouds is something totally out of your character? Well, in this case, it will be a double pleasure for you to discover new traits of your own personality! And the most important thing is that such an unusual creative component will help you brighten up your gray autumn weekdays.
The personal life of Virgo representatives in October will resemble a river that has burst out of its banks and does not intend to go back to normal again. If you are single, the middle of this autumn is going to completely change your usual routine. A person with a rather strange attitude to life will enter your world. This person will be absolutely cut off from all material benefits, and will turn out to be far more interested in emotions, though rather in emotional storms and whirls. You will be surprised to notice how little by little your rationalism and caution are becoming a part of the past. You'll open the doors of your soul towards this new person, and at the same time your life will be filled with unforgettable emotions, passion and other feelings, that you've strictly forbidden yourself. Married Virgo representatives in October will also face unexpected changes. You will not immediately give the green light to the reforms suggested by your second half. It will be a little scary for you to realize that your marriage has now gained the status of being "free." Time will show that this fear has not been groundless… You will not be able to accept the fact, that from now on strangers can walk all over your intimate tandem. You will hurry to voice these feelings to your second half, and then you will come to a decision together to once and for all give up this kind of experiments.
Career and financial aspects of Virgo's life in October is not expected to undergo sudden shocks. If you work for a company, mid-autumn will have absolutely nothing to change for you (neither your usual salary, nor relationship with the team, nor the range of your professional duties). At the same time, you will start noticing more often, that it is too cramped in this artificially created framework. It is quite possible that at this point you're going to start some kind of a personal project or even start looking for a new job, that will satisfy you for a much longer time period. Virgo-entrepreneurs in October will start seriously thinking over some important issues. You will consider the idea of a large-scale reform of your own business and will start immediately looking for experts with a high level of competence in all aspects that you're planning on implementing at your enterprise.
The health aspect of Virgo representatives in October is going to remain at a rather high level. You will easily fight off the first signs of flu, and you will also be able to safely protect yourself from all the viruses and infections. The only thing that is going to stress you out more than usual, is the state of your skin, hair and nails (in the middle of this fall they are going to lose their natural brilliance, which will make you start taking vitamins).
Horoscope for October 2017 for each zodiac sign
Horoscope for October 2017
Horoscope for October 2017 for Virgo