Horoscope for October 2017 for Taurus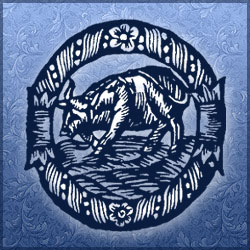 Every Taurus representative will perceive the horoscope for October 2017 rather skeptically. The middle of this fall will not be marked by any significant event, and this will make you plunge into the abyss of sadness. You will notice with discontent that none of your earlier launched projects have even the slightest tendency for growth. However, once you try to switch your attention to something else, the situation is going to repeat itself completely (you will once again have to admit that your plans are quite far from their realization).
The personal life of Taurus representatives in October is not going to bring them any pleasure. If your main task at this point is the search for a suitable second half, the middle of autumn will force you to accept the fact, that you are quite unpopular with the opposite sex. New romantic acquaintances are almost excluded from your life, there will be no one to brighten up your loneliness in October among those, with whom you've got quite close in the recent past. If you are married, your number one concern will turn out to be the relationship with your marriage partner. You'll suddenly notice that your every day, spent with your beloved one, is exactly the same as it was yesterday. When you get bored completely, you'd want to find an additional source of positive emotions. It would be great, if this turns out to be some kind of a hobby, but one should not rule out a far more radical option (for example, the decision to have an affair, behind your beloved one's back).
October's boredom and monotony will penetrate the professional life of Taurus representatives. If you are working at a company, make sure that October routine does not make you fall victim to depression. Try to find something new in your daily tasks (for example, learn innovative ways of working, change the interior at your office or find people on your team, you can communicate with on daily basis). The month of October won't leave Taurus representatives, involved in their own business, any time for boredom. You will have to quickly solve a number of organizational issues related to the normal operation of the enterprise. However, this task will take you no more than a week, and then, enjoying the fruits of your work, you'll decide to go into long-term planning. It is quite possible that you're spending the month of October reflecting on a new project, which is going to be huge.
Even a fairly strong immune system will not help Taurus representatives avoid another October cold. No, the disease is not going to knock you out completely, of course, only in case you take the necessary medication on time. However, you'll still have to spend a few days under "house arrest". You will find a way to make maximum use of this time (for example, you'll once again read your favorite novel or binge watch the whole film series with your favourite actor or actress).
Horoscope for October 2017 for each zodiac sign
Horoscope for October 2017
Horoscope for October 2017 for Taurus