Horoscope for October 2017 for Aquarius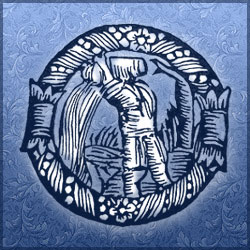 Every Aquarius representative would want to read their horoscope for October 2017 over and over again. You will be happy to notice that all the positive trends of September will be fully preserved for the next four weeks. You're not expected to face any problems, or difficulties, or disagreements with your beloved ones, which means that you have every right to relax a bit.
Aquarius representatives will meet the month of October with an emotional lift. You will be pleased with just about anything happening in your personal life. You won't have to find out about longing and loneliness. Indeed, how can somebody, rushing immediately after work to all kinds of meetings, parties and friendly hangouts, feel lonely? If you do not have a constant second half, the month of October is going to give you a great chance to get rid of the oppressive emptiness in your heart. Be prepared that your new romantic relationship is going to be rather slow-paced (the reason for that will be a "Puritan" upbringing of your new sweetheart). If you are married, October will swallow you in a whirl of meetings with all your distant relatives. There are no known reasons, why exactly your relatives have decided to visit you specifically in the middle of autumn. One thing is clear, the need to greet and meet such "important" guests will be quite a tiresome task, and will also form a significant dent in your family budget. When all the guests finally take off to their homes, both you and your significant other will breathe a sigh of relief. And a bit later, when you stay alone, you will realise that happiness is the time, when nothing and nobody violates your idyll.
Career and financial aspects of Aquarius' life in October will develop at a record pace. If you've just recently learned what a career ladder is and have just started to get acquainted with the new responsibilities, the middle of this autumn will require from you a reliable person, ready to become your right hand. Let this seasoned with invaluable experience person thoroughly lay out in front of you all the subtleties of everything you need to know and do holding your current position. Here's another important point of this professional tandem - with the support of an older colleague, you will create a very good reputation. If you are self-employed, the main gift for you will turn out to be a rapid increase of your income. The bankruptcy of your longtime competitor will be the main reason for that.
The month of October won't make Aquarius representatives experience any health related issues. Yes, you will be rather annoyed with dull autumn scenery, though you will not worry about wind, sleet or morning frost affecting your health. Feeling proud of your excellent immune system, do not stop taking preventive measures. Let cold training and immune system strengthening medication become your companions for the whole autumn-winter period.
Horoscope for October 2017 for each zodiac sign
Horoscope for October 2017
Horoscope for October 2017 for Aquarius