Horoscope for October 2017 for Aries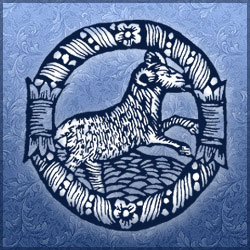 Studying their horoscope for October 2017, Aries representatives will hardly find any reason to feel worried. Apart from two or three minor issues, in general your life will be rather stable and balanced. It is quite possible that in the absence of specific reasons for worries, you'll decide to engage in your own project. You can expect a major success in this area as well, of course, provided that you will not show a tendency to laziness.
Personal life of Aries representatives in October 2017 will not become their first priority. You will decide, that it is best to spend the month with its pouring rains in the warmth of your own house. You will rarely attend parties in a circle of your close friends (in fact, there will be not that many parties). You'll prefer to spend all your free time reading books or socializing in the vast online world. The month of October will make Internet an integral part of your life, since this will be the place, where you're going to develop your own project, and will also communicate with the opposite sex. Little by little you'll start a beautiful virtual romance, that will not, however, take up too much of your time and attention. The life of married Aries representatives in mid-autumn 2017 will follow an approximately similar monotonous scenario. You'll be leaving the depths of the Internet only to solve a number of domestic issues or to exchange a few words with the closest relatives. The most amazing thing is that your marriage partner will be completely satisfied with such an "idyll" in your family, and it's all because they themselves will spend most of their time plunging into the virtual world.
Career and financial aspects of Aries representatives' lives in October will bring them a lot of delight. You will notice that your income is slowly, but steadily growing (in fact, you did not even have to make any tremendous efforts for that). If you are working at a company, your budget will start significantly growing immediately after your raise. This will become one of the anti-crisis measures adopted by your company (i.e., all your colleagues will also feel the joy caused by an additional salary bonus). If you are involved in your own business, you can also expect pleasant changes in your financial status. Your income will significantly grow, and it will be caused by a successful advertising campaign, that will attract attention to your business and will help you find a lot of new customers.
The month of October won't let Aries representatives experience colds, flu or sudden mood swings, caused by the lack of positive emotions. The very first days of October will force you to come up with an "anti-cold" and "antidepressant" action plans, and then you will just strictly follow it. Morning jogging, gym exercises, and a diet enriched with fruits and vegetables will quickly prove that this fall is not an enemy to your health.
Horoscope for October 2017 for each zodiac sign
Horoscope for October 2017
Horoscope for October 2017 for Aries