Horoscope for September 19 2012
Horoscope for Wednesday 19th September 2012
September 19th one instant is full of energy and the next is a letdown. This could cause you whiplash! Find a middle pace and try that one instead. You don't have to finish everything today. Your life is yours to do with as you want today. If others are telling you to slow down or ramp up; just ignore them.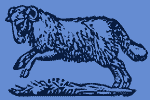 Today Horoscope for Aries:
Aries relationships with partners and good friends will be perfecto today. It's easy to establish connections when you are kind to each other. Be interested in the well-being of those around you and they will pay you back with kindness and caring.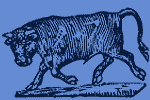 Today Horoscope for Taurus:
Taurus you are generous to everyone today. This is a bit on the weird side, but when you give to those less fortunate than you a star lights up in the universe. Be noble Taurus and give when you can. True generosity is giving exactly what is needed at the time.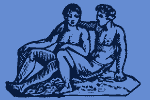 Today Horoscope for Gemini:
Awesome night to take your love on a date. Just the two of you. Leave the kids and relatives at home. Go to an art show, a musical, the theaters or something that is out of the ordinary. If you love the ordinary, go to your favorite place and smooch Gemini.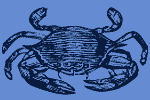 Today Horoscope for Cancer:
Cancer use your imagination and skills at work today. Put yourself in someone else's shoes to discover why they do what they do. You may find that you become very sympathetic to their problems and the way they work.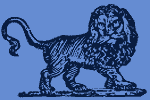 Today Horoscope for Leo:
You may need to lend a shoulder to a family member in distress today Leo. Make sure your shoulder is padded; the problem is weighty. Listen without talking; just give them a hug and assure tem that you are there and their secrets are safe with you.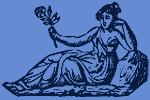 Today Horoscope for Virgo:
Virgo, go to lunch with friends today. You feel open and friendly and want them to see the warm hearted of your personality. Others will expect a bit of sarcasm; don't let on that you don't have any left. Be sympathetic and kind. You will be highly rewarded Virgo.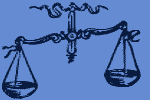 Today Horoscope for Libra:
Libra put the needs and wants of others before your own today. You are not be a sacrificial lamb, just caring and genuine. Give of yourself to others and particularly if your intuition tells you a friend needs help. They will be so grateful and you will be so satisfied.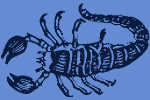 Today Horoscope for Scorpio:
Scorpio, your love of beautiful things tempts you to go overboard in the shopping area. You want to spend money on extravagant things and that is okay. You have a cleared up Visa! Yea. Fill it up.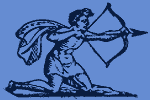 Today Horoscope for Sagittarius:
Sagittarius a very major change might just begin today. It can be a change in work situations where you will be able to share your creative ideas. Keep your ideas written down so you don't forget them when it comes time to give that particular presentation.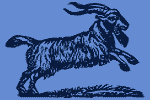 Today Horoscope for Capricorn:
Capricorn you love beauty and you need to give yourself the chance to go somewhere beautiful. Gardens, museums, galleries or even a home show would fit the bill. Discuss ides with a mate; maybe they will go along with your changes.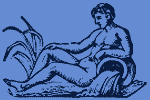 Today Horoscope for Aquarius:
Aquarius it is a very nice idea to put someone on a pedestal. Usually this is your love. However today that might be difficult since they are finding fault with everything you do. Ignore their remarks, but bring them down off the pedestal for today. Just be kind. It will go far.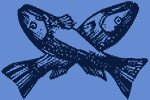 Today Horoscope for Pisces:
Pisces your efforts in a charitable organization come to the top of the list today. You want to make the world a better place and you will be rewarded for your efforts. This should make you more emotionally able to continue carrying on.
Horoscope for a Day
Horoscope for September 2012
Horoscope for Yesterday September 18 2012
Horoscope for Tomorrow September 20 2012