Horoscope for June 4 2012
Horoscope for Monday 4th June 2012
Jupiter enters the stage, influencing Taurus and all other signs, so you might want to keep an eye out for any tendency to exaggerate and overdo things. The Moon in Cancer gives you a great opportunity to deal with family or domestic matters, promoting harmony and peace, if needed.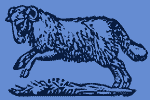 Today Horoscope for Aries:
Jupiter exits your sign and suddenly, you may be troubled with matters from your past. Authority figures could become a rock in your shoe and a change in attitude may well be the thing you need.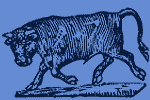 Today Horoscope for Taurus:
Jupiter enters your sign and, along with other planetary influences, your intuition will be highlighted. It is definitely the day to trust your gut instinct, since you will be able to read between the lines.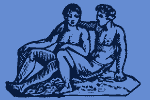 Today Horoscope for Gemini:
Jupiter enters Taurus and you will be left with feelings of grandeur. Your mind will be lured onto great ideas and great things, and although luck is by your side, but be careful not to overspend or overdo things.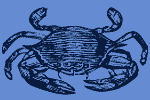 Today Horoscope for Cancer:
Jupiter and the Moon will definitely play a vital role today, especially because some secrets may see the light of day that could help you in your career. It may seem like pure luck, but take time to enjoy it!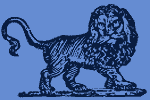 Today Horoscope for Leo:
Today sets the tone for a new phase, filled with luck and satisfaction, Virgo. It is a day to have fun, even if you are tempted to spend some time handling work. Go out and enjoy!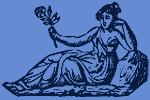 Today Horoscope for Virgo:
The affectionate Cancer Moon impulses you to walk lightly, especially around short-tempered authority figures. Offer your sympathy and your support, but make sure you don't come across as nosy.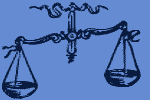 Today Horoscope for Libra:
The Moon enters Cancer and your 9th house (religion and philosophy), so your curiosity will be enticed to find new cultures, new knowledge and new people. Since Jupiter moves towards Taurus, you will make plenty of new acquaintances.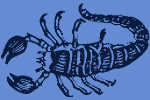 Today Horoscope for Scorpio:
The Cancer Moon is a great help when it comes to business - more so when it is stationed in your 8th house. Trust your gut and you will see that you won't have a problem finding solutions. Jupiter enters Taurus, further increasing responsibilities.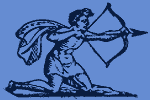 Today Horoscope for Sagittarius:
Emotional dissimilarities between you and your romantic mate or business partner may cause some tension today. Try to maintain a balance and keep grounded, despite the obvious pressure. Tomorrow, this tension will be transformed into something positive.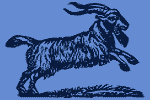 Today Horoscope for Capricorn:
If you have focused on develop yourself personally and spiritually, you can move on now. Turn the page and stop thinking on your past relationships. Open doors to the future and put a rock on the past. It is a new you.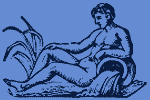 Today Horoscope for Aquarius:
With the Moon in your fifth house of pleasure and entertainment, you are ready for playtime! Work is definitely not in your mind today, so you'll probably be tempted to skip responsibilities and indulge a little.
Horoscope for a Day
Horoscope for June 2012
Horoscope for Yesterday June 3 2012
Horoscope for Tomorrow June 5 2012