Horoscope for November 2016 for Virgo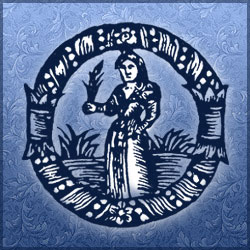 November of 2016 promises to be rather tough for Virgo representatives. This month will bring a lot of trouble, worries and general fuss. On top of that, the representatives of this zodiac sign will be too emotional and sensitive, which will have a hardly positive effect on their nervous system. On the other hand, Virgo representatives will be able to make use of all the tense, unpleasant and sometimes difficult situations. Professional growth is unlikely to bring any radical changes to your life, stars predict your getting stuck at some point trying to push forward your plans and ideas. This will be the result of the negative influence of the planets, that will get close to the Earth at the beginning of this month. The financial aspect of your life also promises to be bring certain ups and downs; as they say, "either a feast or a fast". Stars predict a significant increase of Virgo representatives' income, but financial resources will get used up rather quickly, and the purchases won't be the most successful ones and will soon bring devastating disappointment. That's why it is crucial to save all your earnings till the next month.
The first decade of the month will be marked by a transition of Mercury to the Libra sign, which will somewhat balance out the work situation for Virgo representatives. But its impact on the future of this zodiac sign will be rather minor. Venus, being hardly a great support for Virgo representatives, will be rather favourable towards the representatives of this zodiac sign in November. Family quarrels and conflicts will get settled quite quickly. This period will be marked by an increased level of Virgo's ambitions and needs, which will force them to take a big loan. It is worth considering whether an expensive purchase is indeed necessary at this point, or it's more reasonable to postpone it.
The second decade of the month stresses the importance of paying special attention to the people around you. Stars warn you to stay on the lookout concerning new acquaintances, it is quite likely that their true intentions will not correspond with yours. Social network searches won't meet your expectations, so there's no need to waste your time and nerves. Plunge into something you really like, visit your friends and have fun together. It will distract you from accumulated problems and will help you relax.
The end of the month compared to the first half is expected to be more successful. It is time to "take the bull by the horns", don't miss your chance. Stars predict promising deals with beneficial partners and general financial well-being. Virgo representatives have great chances of winning a lottery, so you'd better stock up on lottery tickets and wait for the winning combination. Besides, this is the time to improve relations with your better half, that the representatives of this zodiac sign have practically stopped paying attention due to their work loads. Make your beloved one a nice gift. This will help you win their favour and defuse possible tension that rose between you before.
Horoscope for November 2016 for each zodiac sign
Horoscope for November 2016
Horoscope for November 2016 for Virgo