Horoscope for November 2016 for Libra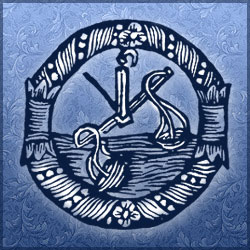 The representatives of this zodiac sign can expect this period to be the time of activity, realization of creative plans and ideas. November promises to be a fascinating, rich, and diverse month. Stars predict your facing a whole bunch of unique job offers, and finding significant opportunities of signing promising contracts. Everything will fall into its place concerning the professional growth of Libra representatives, though this doesn't mean that these people were granted special godsend luck, this is far away from truth. Libra representatives will simply reap the fruits of their labor, i.e. this will simply be the result of their previous work. Many Libra representatives will have to face family routine problems. This might be related to the acquisition of property or moving to a new residence. Single representatives of this zodiac sign will finally meet their better half. New acquaintances will rapidly grow into more serious relations. However, the end of the month might be marked by squabbles and quarrels with your beloved ones, which will successfully get resolved in December. November suggests to take special care of your own health; try to comply with reasonable measure in everything. Seasonal colds and infections are highly expected as well.
The first decade of the month will manifest the natural magnetism and charm of Libra representatives. Stars predict a second honeymoon for the spouses of this zodiac sign. Families are filled with harmony and mutual understanding. Female Libra representatives are expected to be rather whimsical and a bit selfish. Male Libra representatives on the contrary, will fulfil every whim and desire of their ladylove. If there are no children in the family yet, November is perfect for planning them.
The second decade of the month will focus on financial and work related matters. This is the best time to improve relations with your business partners and colleagues. Stars predict long trips to other regions aiming at establishing new business contacts and strengthening the old ones. Finances, however, do not predict any kind of stability. Either this month's profit is going to decrease or there will be a delay of wages. Though this does not apply to those running their own business. Libra representatives involved in business will enjoy their success concerning the financial aspect and can expect a growing income.
The third decade of the month will make Libra representatives split their life energy between professional and financial aspects of their lives. This means that there were will be hardly any time left for their personal life, leading to a rather negative impact on relations with their beloved ones. However, there's no need to be torn between work related issues and personal life, since the next month will give you a great chance to make up for this.
Horoscope for November 2016 for each zodiac sign
Horoscope for November 2016
Horoscope for November 2016 for Libra