Horoscope for November 2016 for Sagittarius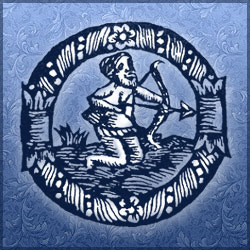 November of 2016 promises to be for Sagittarius representatives a rather dynamic and eventful month. That's why stars do not recommend planning some significant events for this period. A tremendous whirl of new meetings and pleasant acquaintances will swallow the representatives of this zodiac sign. Naturally vigorous and hasty Sagittarius representatives will have to string up in time to realize all their plans. Many representatives will find this time rather "golden", i.e. Lady Luck is on their side. They will experience a significant flow of energy and strength, a great urge to improve their skills in order to climb up the career ladder, and start a long-planned education or training courses. Personal life is also expected to bring big changes. Perhaps, the representatives of the Fire sign, being tired of dullness and routine, will express their desire to travel, where new acquaintances are waiting for them. November will be marked by a significant success of all Sagittarius representatives; everything will fall into its place, that's why it is crucial to make maximum use of their abilities. They will need to focus on holding important meetings at work that will help to win the support of influential people. Financial horoscope for this month is rather stable, your financial situation is expected to improve, and stars also predict significant cash flows. Debtor will repay their old debts to Sagittarius representatives. It is quite likely that unofficial sources will also bring you considerable profit.
The first decade of the month will be marked by unexpected financial expenses related either to the whims of your better half, or to your long-standing dream. Despite the fact that November is quite favourable for all sorts of shopping, it is worth considering whether it interferes with your financial situation the next month. Home-like peaceful atmosphere will finally settle in your family circle, but not for long, couples will begin to sort things out between them soon enough. This will be mainly caused by the overconfidence of Sagittarius representatives in the rightfulness of their actions and by the rejection of other people's opinions.
The second decade will be rather favourable towards the implementation of the work related plans. The representatives of the Fire sign will succeed in sealing promising deals and attracting the attention of influential people, that will have a positive effect on their career development in the nearest future.
The third decade of the month will be marked for Sagittarius representatives by a deep feeling of malaise and fatigue, which is not surprising, since they have been pulling out all the stops for the past month. In order to avoid causing harm to your health, stars recommend to combine all your activities with deep rest. It's a good idea to visit a massage parlour or swim in a pool. Aromatherapy will also help to combat fatigue. At the end of the month the representatives of this zodiac sign will reap the fruits of their labor and make crucial decisions that will determine their future. Perhaps, some of them will realize that relations with their better half are dying at this point and it would be better to break up. Married couples might face a divorce. Before making a rather important decision, it is crucial to weigh all pros and cons, and think twice in order to avoid the feeling of bitter disappointment afterwards.
Horoscope for November 2016 for each zodiac sign
Horoscope for November 2016
Horoscope for November 2016 for Sagittarius