Horoscope for November 2016 for Capricorn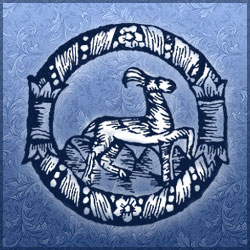 November might be considered for Capricorn representatives a rather successful month. They will be able to gradually implement all their plans related both to their professional and personal lives. The main motto of this month for them will be: "A feather in the hand is better than a bird in the air". Lady Fortune will bestow upon people born under this sign great chances and prospects. However, patient and reasonable Capricorn representatives will prefer to grab only onto those projects and ideas, which will make them feel secure and fully confident. The representatives of this zodiac sign are not used to be inclined to illusions and are not likely to take on projects that, in their opinion, will not yield the desired results. Personal life is not expected to be smooth enough. If Capricorn representatives will continue to consider themselves the centre of the universe, their better half will get annoyed rather quickly. In order to gain understanding Capricorn representatives should stop being selfish and think about the feelings of people close to them.
The first decade of the month will be marked for Capricorn representatives by an increased sixth sense; stars highly recommend them to listen to their inner voice, since it will allow them to find the right approach to the solution of many problems, including personal ones. It is quite likely that unexpected offers will rush into your life. This might relate to a suggestion of your friends to join in on an extreme vacation, or special job offers involving distant trips. Relations will be marked by a crucial moment of sincerity. Capricorn representatives will share with their beloved ones their thoughts and inner feelings. Or your old friend might want to reveal their secret and share personal plans.
The second decade of the month is quite suitable for working out solutions for financial and business related issues. Professional growth of Capricorn representatives will be marked by their striking urge to establish relationships with others trying to win over their colleagues. Financial related issues will take a back seat. Family life will get complicated by serious challenges. Stars predict fierce quarrels and even break-ups.
The third decade of the month will be marked by a presence of Venus, that will have a positive impact on the fate of Capricorn representatives, and the situation will change for the better. Conflicts and violent quarrels will end in an equally emotional reconciliation, but this concerns only those representatives of the zodiac sign, whose feelings for their better half have not cooled down yet; others should expect going through devastating breakups and divorces. As they say, "every cloud has a silver lining". Capricorn representatives will be able to have a fresh start, and it is quite likely that by learning from their mistakes they will be able to build a strong and happy relation in future.
Horoscope for November 2016 for each zodiac sign
Horoscope for November 2016
Horoscope for November 2016 for Capricorn