Horoscope for November 2016 for Leo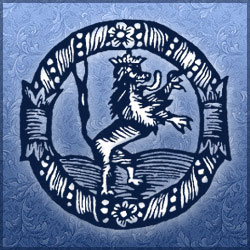 November for many Leo representatives will set top priority on their personal and family life. Married representatives of this zodiac sign will be involved in household routine. You will spend a lot of energy and time on bringing up your children. This month is quite favourable for the implementation of the long-standing plans, whether the rearrangement of furniture in the house, or a long trip, or a major purchase, or picking a new hair colour, or a wardrobe update is in question. Stars warn you to stay away from gossip and shady schemings at work. Though, as they say "the dogs bark but the caravan passes on". Regardless how many people put spokes in Leo's wheel, they will successfully complete everything planned. However, if Leo representatives do not temper their inborn wayward character, they can expect strained relations with their superiors. The key point for the representatives of this zodiac sign in November is to try and smooth things over, not succumbing to provocations of their colleagues; instead they should follow their path with great determination, fight for their goals. Though there's no need to get involved in the conflict, because team work will bring success and will help you finish ongoing projects. Stars do not predict any health related issues. Leo representatives throughout the whole month of November will feel a surge of strength and life energy, that will have a positive effect on their personal life, work and social activities.
The first decade of the month will give Leo representatives an excellent chance to devote themselves to financial and organisational issues. Their business relations with partners from abroad are expected to develop successfully. Showing patience and great responsibility, Leo representatives will be able to sign promising contracts that will bring significant profit in the nearest future.
The second decade of the month promises real estate related deals; this may concern renting or selling of an apartment, or other premises. Leo representatives, who do not possess any real estate and are not related to trade business, will also have their ways of increasing their income. They can expect receiving inheritance or material assistance from their relatives and close friends. People in love this month should not expect any dramatic changes, everything will stay the same.
The third decade of November will direct the representatives of this zodiac sign towards the family business, and single Leo representatives will plunge into new relations. You will spend all your energy on doing something nice to please and surprise your better half. Caring Leo representatives will bestow undivided attention upon their beloved ones. Women representatives of this zodiac sign will demonstrate their cooking skills. Men will also reveal their hidden talents surprising their better half.
Horoscope for November 2016 for each zodiac sign
Horoscope for November 2016
Horoscope for November 2016 for Leo