Horoscope for November 2016 for Pisces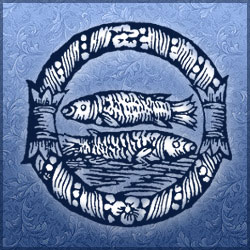 November of 2016 promises to be eventful for people born under the sign of Pisces. Pisces representatives continue to take small, yet confident steps towards their goal. The path to the top is not easy, but stubborn and persistent Pisces never abandon their plans. This month predicts business trips aiming at the improvement of your experience and qualifications. It might be a good idea to take up advanced courses that will help you to improve professional skills. Despite all the difficulties, the representatives of this zodiac sign will not lose their optimism and good spirits. November predicts the improvement of financial situation among Pisces representatives, and they will finally feel relieved, since for a long time they had to "tighten their belts", but at this point they can pamper themselves and their beloved ones with pleasant shopping. Personal life does not predict any radical changes, you will be able to avoid emerging conflicts due to your natural ability of anticipating the mood of others and smoothing things over. Single Pisces representatives will finally meet their soul mate that will share their views. The romantic period will be quite smooth and pleasant. Those in long-term relations might face the periods of doubts towards their partner's true feelings. The end of the month will force everything to fall into its place.
The first decade of the month will push Pisces representatives to reach out to the very top of every aspect of their life. They will be able to anticipate events and take advantage of some situations. This period predicts meetings with interesting people that can become good friends in future. The beginning of this month will be marked by an interesting job offer. Female representatives of this zodiac sign will feel a growing urge for precious stones and won't miss the opportunity to buy expensive jewellery. Stars warn against this kind of purchases, which are quite likely to turn out to be fakes. There's no need to take loans, you'd better carefully plan your budget in order to prevent huge financial problems in future.
The second decade of November is the time to maintain your career development. The better half of Pisces representatives will play a rather important role in their professional success; they will bring back to earth their "daydreaming" partners. Pisces representatives will be able to realize their plans by making great efforts, though it is crucial to avoid slapdash, deceit and speculation at work, which can result in unpleasant consequences.
The third decade promises to be quite successful concerning creative projects. Pisces representatives will be full of fresh original ideas, they will be able to awaken a considerable interest in poetry and foreign culture. The end of the month might be marked by a passionate love affair that may turn into a serious relationship. Everything will grow so rapidly that it will both please and scare Pisces representatives. There's no need to be afraid of a serious relationship, you'd better discard all doubt and enjoy this new romantic period in your life.
Horoscope for November 2016 for each zodiac sign
Horoscope for November 2016
Horoscope for November 2016 for Pisces