Horoscope for November 2016 for Taurus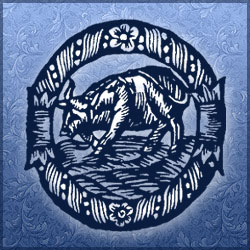 November of 2016 stresses the importance of the old saying "a friend in court is better than a penny in purse", since the help and support of a friend this month will be crucial for Taurus representatives. Totally reliable people will help you in the realization of the outlined plans. This month will show who your real friend is. Stars predict attractive prospects related to career development. If Taurus representatives focus on their natural determination and perseverance, everything will fall into its place. There's no need to be afraid of surprising your supervisors with fresh ideas that will be constantly flashing across your mind. You should not be too modest, this is not the time to stand aside and watch the progress of others. November is the best month to prove your worth. Stars promise great luck in all your projects and future accomplishments, so go ahead! Do not miss the chance that was sent to you, hurry up and take the bull by the horns. Opposed to your spectacular success in your career development, your personal life in the nearest future promises to be rather calm. Married Taurus representatives, who have already found their better half, will be able to enjoy the stability and tranquility of their lives. Your beloved ones will not require too much of your attention understanding your dedication to work.
The beginning of the month will be marked by a great influence of Saturn and Pluto providing naturally cool and reasonable Taurus representatives with significant flows of energy. You will get drawn to creative work and feel a strong desire for self-development and self-realization. You will want to do something meaningful, and not only for yourself, but also for others. Stars warn Taurus representatives involved in the financial aspect: this time period promises to be rather tough for them. You will face difficult choices and serious decisions. This may relate to business development or bank deposits. Stars predict financial losses this month, so it is crucial to choose the safest option, i.e. "of two evils choose the lesser"; this will help you avoid future possible losses. Every aspect of your life is filled with harmony and mutual understanding. Female Taurus representatives will get the undivided attention of the opposite sex. Stars predict a short-term love affair or a light flirt.
The second decade of the month is the best time for trips and journeys. Single Taurus representatives will acquire new acquaintances. Stars predict passionate love affair or long-term relations. Financial aspect of your life promises to be rather calm, no fundamental changes are expected. If you've been aiming at career development at the beginning of the month, do not fall back, stick to your outlined plans.
The third decade of the month will be marked by the development of business relations. Promising powerful partners, allies in business, and like-minded people will appear in your life. The end of November promises to be anything but boring. Your energy will be bursting out. Taurus representatives will have enough life energy for a passionate love affair, loud parties with friends, and the implementation of ongoing projects. The key point now is to pay equal attention to your rest and sleep, otherwise you may face nervous exhaustion and fatigue.
Horoscope for November 2016 for each zodiac sign
Horoscope for November 2016
Horoscope for November 2016 for Taurus