Horoscope for November 2016 for Aries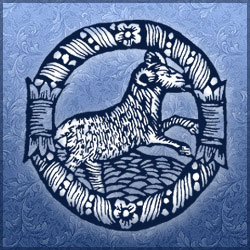 November suggests impulsive and sometimes rough Aries representatives to be more tolerant of others in order to avoid disputes and conflicts. If you do recklessly give in to your emotions, it can play a cruel joke on you in the future. This month emphasises the importance of diplomatic and communication skills when dealing with powerful people. Their help will be useful soon enough, especially in dealing with important issues related to your work and finances. Significant changes in the career development are not expected in the month of November; however, stars suggest to outline plans for the next few months, which promise to be rather favourable towards all your new projects. The development of a new project started in November has significant chances of its successful growth and further progress. By the way, stars warn passionate Aries representatives to hold back their energy, there's no need to waste it; it is far better to focus on the development of solid relations; this way there's a great chance that they will grow into something even more significant. Your relations with relatives and close friends will fall into place. Family members will bestow upon you endless warmth and attention, waiting the same attitude from your end. In general, November will bring peace and harmony in personal lives of Aries representatives.
The beginning of the month is quite favourable for fresh creative ideas. The first decade of the month will be marked for Aries representatives by a significant flow of energy, which will contribute to the development of future promising projects. Your supervisors will appreciate your eagerness and the next month promises to bring you a promotion or a significant bonus, in case you follow the outlined path.
Mid-November of 2016 will bring you the joy of deep relaxation, stars suggest you to take advantage of such rest and visit an exhibition, go to a theatre or just hang out outside. Show initiative towards your beloved one, make a gift, which he or she had been dreaming of for a while. Spend a weekend together, do something good for others. Your better half will definitely appreciate your actions. You can lay aside all fears related to health at this point, so it might be a good time to finally go skydiving, try out a balloon flight, or give extreme sports a try.
The third decade of November is quite favourable for the development of business and any financial projects. Lady Fortune will knock on the doors of energetic people ready to take risks and force their way through. Stars will bestow upon you a great opportunity to seal a promising deal. Investments made this month will bring huge profit. There will be nothing standing between you and your final goal, since this is the most favourable time for self-realization. Do not forget about your family and personal life in your pursuit of career; otherwise, you will have to constantly make up for it.
Horoscope for November 2016 for each zodiac sign
Horoscope for November 2016
Horoscope for November 2016 for Aries