Horoscope for November 2016 for Gemini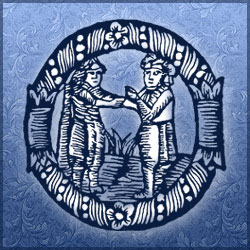 November of 2016 suggests restless and slightly giddy Gemini representatives to focus, since this month will make them face tough issues. The high quality of their solution will allow you to increase your authority in the eyes of your superiors and colleagues. November will turn out to be a rather favourable month for business development. If you have some important plans outlined, you should begin implementing them right away. Your personal life does not promise any kind of stability and tranquility; Gemini representatives will reveal their dubious character, making their better half doubt the seriousness of their feelings. Single Gemini representatives need to bring out their most striking features and skills, if they want to find a permanent partner: sociability, gentle humour, and vivid imagination. This is the only way to get the attention and win the favour of your precious soul mate. Stars are favourable towards your future financial achievements, and there are great chances that your financial situation will improve significantly in November. Significant cash flows are to be expected in the third decade of the month.
The first decade of November will present an excellent opportunity to establish business relations. The work will bring not only joy, but also a good profit. The hard work of Gemini representatives will be certainly rewarded, but there will be no time left for rest. Colleagues will need your help and you, of course, won't be able to refuse due to your natural kindness. Go on with helping others, but do not go over the top, otherwise you won't have enough time to realize your own plans.
The second decade of the month stresses the importance of paying enough attention to your own health. Regardless of your seemingly excellent well-being, you might feel stressed out, which may result in sleep disturbance. The relations between Gemini representatives and their children might somewhat worsen. Besides, you will face extremely high tuition fees. Do not forget about your parents, put aside your routine tasks and find some time for them, devote attention to your beloved ones, they need your support.
The third decade of the month won't be marked by dramatical changes in your professional growth. However, your personal life might bring significant changes, and the relations with your partner will begin to heat up. Gemini representatives will be rather unhappy with the behaviour of their better half, which will lead to quarrels and misunderstandings. Beloved ones will behave unpredictably and sometimes their actions will find no support from Gemini representatives' end. At the end of the month stars promise to clarify the situation and bring in the turning point in your current relations. This will be either their end, or a new phase leading to something a lot bigger and serious.
Horoscope for November 2016 for each zodiac sign
Horoscope for November 2016
Horoscope for November 2016 for Gemini