Horoscope for November 2016 for Scorpio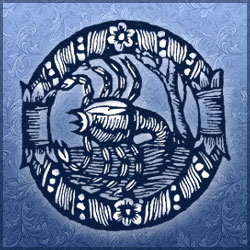 November of 2016 promises to be for Scorpio representatives the month of reflection and important decisions that will have an effect on their future. Stars suggest the representatives of this zodiac sign to remain calm and tolerant in any situation, even in the most delicate one, in order not to lose face and credibility in the eyes of others. Scorpio representatives should listen to their sixth sense a lot more often, since it usually helps the representatives of this zodiac sign to make right decisions. Many Scorpio representatives will feel as if Lady Fortune has decided to test their strength. Either way, they should be prepared for everything, even the least pleasant events and prove your ability to take a punch. Keep in mind though, that all the difficulties will be temporary and the sun of life will shine once again. However, there's no need to sit still and go with the flow. The problems won't disappear on their own, you will need to make some effort and lay a good foundation for your own future.
The first decade of November suggests Scorpio representatives to think over their earlier mistakes, and get rid of minor issues that are not worth wasting their time and effort. It is far better to set more important goals and objectives, and realize a detailed step-by-step plan. Stars recommend those in love to make a step towards their second half and "hide their spines". Explosive, unrestrained character of Scorpio representatives and the rejection of other people's opinion will cause conflicts with their beloved ones. Once Scorpio representatives realize that their hostile attitude and carelessness hurt their families and beloved ones, they will be more attentive to their own words and actions.
The second decade of the month is the time of financial transactions. This period promises huge profits to business. New offers of promising deals are also expected. Your old contacts and acquaintances can also be rather beneficial. Scorpio representatives will have to pull out all the stops and try to keep control over the entire workflow that lies within their competence. Personal life will not bring you the joy of tranquility and stability. The representatives of this zodiac sign committed to a relationship, will at any cost try to keep from leaving their better half, who is rather tired of the complex nature of their Scorpio partner. Married Scorpio representatives will need the moral support of their friends and relatives.
The third decade of November is not expected to bring any significant changes to the work and business aspects of your life; everything will take its course. The development of romantic relations will be affected by natural persistence and charm of this zodiac sign's representatives. Scorpio will try to mitigate or even forget all their previous troubles. Scorpio couples will be involved in the issues of upbringing and educating their children. It is quite likely that your beloved child's future will require a considerable amount of money. Stars predict meetings with relatives or friends living in another city.
Horoscope for November 2016 for each zodiac sign
Horoscope for November 2016
Horoscope for November 2016 for Scorpio