Horoscope 2015 for Leo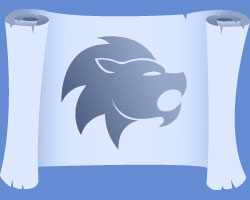 2015 will be a productive year for crown-bearing Lions even though not as dynamic as for other Zodiacs. The thing is that in the upstream the element of Earth which will be a patron for the whole upcoming year is opposed to the element of Fire which is a source of energy for Leo and other signs of the given trigon. This can only be interpreted this way: the Lions should not be planning any truly ambitious large-scale events for the upcoming year. And it is not because you won't be able to accomplish something or fail at doing certain things, not at all. Everything will work out the way it should; it is just that your plans won't reach the heights you were hoping for and won't progress as much as you expected. The Blue Wooden Ram is favorable to everyone, but its favours are not equally distributed amongst the Zodiacs; when it comes to Leo, it would probably be fair to say that the patron of the year will not show much favoritism to this Zodiac sign. This is logical when you think about it; after all, we all can appreciate the unpredictability of a situation when the lively little Goat suddenly runs into one of the most dangerous predators on the planet. We are safe to assume things wouldn't look promising for the hoofed creature. This metaphor provides for a very accurate state of matters for you in the new year and explains why the Ram will treat Leo with caution. At the same time, there will hardly be many obstacles that the king of the animal kingdom will fail to overcome. In reality, even though the upcoming period won't be the easiest, it will not be rich in many problems, either. And if you do happen to run into a barrier that may seem impossible to topple, it'll be the right time to recall why life has given you claws and fangs. Well, this should not be treated as an open call for violence, but sometimes force is the only thing that gets through to people, that's just that. Besides, let's all keep in mind that the Lions like and know how to organize people around them. Focus on this skill of yours and by all means avoid theatricality and pathos which are equally prominent skills of yours.
In business the Lions primordially feel like fish in water or sharks in water, to be more precise. Or dolphins…whichever you like best. Whatever the choice of words may be, one thing is for sure: each Lion has definitely got an entrepreneurial streak to it. In 2015 you won't have to work hard and stress much in order to get where you want to be. The year of the Blue Wooden Ram will prove rather successful for all Zodiacs, thus there shouldn't be any truly bad problems which could significantly affect someone's career. This means things will take their course and each event will have its logical consequences by foreseeing and considering which you'll certainly be able to become a natural part of the general flow. In other words, even though you are a king of your domain, sometimes you still should "condescend" to turning your eye to the worldly affairs with their basic-as-instinct desires, brain-numbing everyday routine and selfish interests. Be harsh and unshakeable to those who put their wellbeing above common goals and would stop at nothing to get what they want. Keep in mind, though, that vanity is your main problem. After all, none of the Zodiacs can even come close to how fond you are of flattery. Yes, it is a significant minus which, by the way, on couple of occasions served the reason for several entire nations to disappear. But this doesn't mean the problem is impossible to fix. Pull yourself together; take an objective look at yourself; learn to view the world without your rose-colored glasses which are known to only boost your narcissism and egocentrism. Be a patron, but don't resort to patronizing. Be a manager, but be sure to plug along with others instead of looking down on everyone with an important air. It'll be much easier for you to establish useful contacts if you manage to do away with your Achilles' heel.
When it comes to the sphere of emotions and feelings, 2015 will be quiet, harmonious and incredibly perspective for your spiritual growth. It is hardly a secret that you are quite knowledgeable about everyone's life, but not your own. This is exactly why the Lions often choose to be psychologists, teachers and politicians. The Blue Wooden Ram reminds you it's time to do away with stereotypes. And if it is the Blue Wooden Ram (just think!) that reminds of you something, this must be truly time to stop and ponder for a second. Would you finally make sense out of your life?! Don't try to avoid answering this question; after all, you know perfectly well what it is that you want; the only thing that is in your way is guilt; you may also be afraid of the consequences your decision may entail, but the decision will have to be taken sooner or later. Do you know why it's better to make it now? If necessary it's easier to cut down a young sapling than an ancient three girths' wide oak tree. If you are tossing between two people and can't seem to choose one, it'll be logical (by keeping Odyssey's experience with Scylla and Charybdis in mind) to plot the course of your galleon to avoid both. This will accomplish two goals: first, no one will be hurt; second, you'll have a chance to take a deep breath and look at the situation from a different angle. If you want to be a strong leader, you should learn to make difficult, but fair decisions. If you don't want to be a leader, you should still learn to do it and clarify to yourself at the same time whether you are true Leo or not. After all, passion for managerial and organizational activities lies in the basis of every Lion's individual system of characteristics.
Moreover, in 2015 you will really have to re-evaluate your life and what's most important, re-evaluate your attitude to it. It's time to learn to be unbiased toward yourself first and foremost. It'll allow you to see the world around you just the way it is; very few of us can do it. The key is to be confident in yourself; you'll overcome any obstacle even your own ego and pride - you just need to want it. When it comes to health, the year of 2015 may turn out to be rather poor. However, it is absolutely logical to conclude that your health will fully depend on your emotional state. If you fail to battle off your "dark side" you may develop some heart conditions and problems with your nervous system. Don't overdo it with eating ice-cream in summer; in winter remember that forging your immune system should also be within reasonable limits.
Read:
Horoscope 2015
Horoscope 2015 for Leo for the year of Goat
The 2015 horoscope brought to you by Horoscope-For.com - free 2015 horoscope for the year of the Goat.