Horoscope 2015 for Capricorn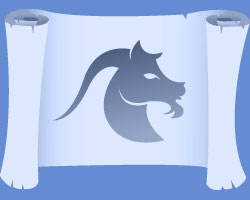 Capricorn is considered to be a unique if not to say more - mysterious sign. That is why those who are born in the middle of winter can be not only self-confident and goal-oriented, but cunning and smart, too. But, despite being completely different from the Ram's traditional qualities, in 2015 the Goats will fit well into the current energy flows. The thing is that this sign is characterized by passive dark yin energy similar to the one of the Ram as well as the element of Earth. This is exactly why in the upcoming year the Goats will be able to achieve everything they set their mind to. And when it comes to consequences…well, this is a completely different and much more interesting issue. Most frequently the Goats use the following principle to evaluate their actions: is it really worth the trouble? They seldom concern themselves with the question "what is going to happen to others?" It's way more important for them to determine which position they will take in the end (in an older age there's an added responsibility for a family). The Blue Wooden Ram, an impulsive and if necessary exceptionally aggressive (who could have thought?) creature, will prove to you that individualism coupled with straightforward materialism and commercialism is hardly the best way to behave. First and foremost, the menacing Ram will serve your personal relations a heavy blow, but we'll talk about it next. Now it is important to understand that in 2015 you're going to learn a lot of lessons. It'll be a difficult year, but it is not the first time that the Goats will be going through the hardships and they know that stars are waiting for them at the end of their difficult path. So, don't worry too much if some things don't work out the way you planned. Better think: if one keeps hitting their head at the cement wall, why is it that the head cracks eventually and not the wall? Would it be better to take a hammer or a pry bar in the worst case scenario? With the help of its "lessons" the Ram will prove the sound logic of this strategy when it is necessary to act much deeper, but without "unnecessary victims" and harming your surroundings.
The Blue Wooden Ram's influence will be the least noticeable in the field of business. Here things will take their natural course - the better course than you could imagine. Long hard work will spring its first shoots and you'll realize you've done everything right. Surely, there will also be negative moments, but it would be logical to classify them as domestic troubles, even though it'd be a big mistake to ignore them. First things first stars suggest you change your attitude to your subordinates. Originally you chose to move in an absolutely right direction, but look at what has happened to you. It's a very intricate nuance and many leaders are susceptible to it. Take Alexander the Great, for example, or Attila… But it was not your intention to gather "twelve crowns" under your banner, so in your case things are much more prosaic. We are simply talking about normal human attitude to those who you happen to work with. Post orders are post orders, but normal people-like interaction is still appreciated. You shouldn't take things too far, obviously: pal-like communication will be rather out of place. But warm trusting relations can be achieved in other ways. You know it perfectly well; after all, your "thinking mechanism" works perfectly well, maybe even too well. That's why you'll quickly understand the matter of things and be able to neutralize all negative moments. This will have to be handled in the background of increasing activities in main directions. You may even have to take on something like a large-scale modernization or staff changes. Act according to circumstances, but don't be afraid of experimenting - after all, you'll always have Plan B or you're not Capricorn! If you are somewhere at the bottom of a professional hierarchy, initiative will be your best ally. Another thing: be sure to get along with your colleagues; this will not only help you in the future, but will also be the right thing to do from a purely human perspective.
The sphere of emotions and feelings will get subjected to suddenly "brutal" Ram as it's already been mentioned above. In other words, 2015 will prove not quite as cloudless as you expected. It'll be fair to say that your own character will be to blame. Don't think that you've been bearing a certain mark since the day you were born - the mark that 100% defines your behavioral pattern for the rest of your life. There is a certain complex of rather general traits, no more than that. The rest are the results of your own decisions. So, if everyone around keeps saying that you are wrong, it should sometimes become food for serious thought. Focus and analyze the current situation. If necessary, take some time off, go to your country house (or to your dacha if that's easier), spend some time alone at the fire (fireplace) and ponder on how fair you are toward the world around you. You'll quickly find all answers once you're out of your usual state which is largely defined by never-ending city hustle. Then, after you come back home, you'll truly feel a different person. It'll take some time, of course, for the world to see and accept new you - the way you decided to be. It'll take someone just a few weeks; someone will need two-three-four months for such a difficult process. This moment is too individual to be forecasted. One thing is clear: 2015 will be the time of drastic changes for you. And these changes will affect you personally, your inner world, your outlook on life first and foremost.
However, you may choose to keep things just the way they are if you think all outside attacks and comments unfounded. You may prove right, just don't confuse objectiveness with narrow-mindedness and unbiased approach with ignorance. One more thing: stars recommend that you worry less and stop taking things close to heart, so to speak. This is because in 2015 your "little engine" will be in the risk zone. Apart from cardio issues some of your chronic digestive conditions may exacerbate. There may be some depressions which should not be handled with every means available. Pull yourself together and focus on your current tasks - don't sweat little stuff.
Read:
Horoscope 2015
Horoscope 2015 for Capricorn for the year of Goat
The 2015 horoscope brought to you by Horoscope-For.com - free 2015 horoscope for the year of the Goat.