Horoscope 2015 for Aquarius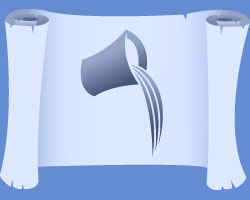 2015 will become exceptionally successful for the Zodiac house of Aquarius. It goes without saying that nothing will change in the Water Bearers' life without their active contributions, so they shouldn't count on "manna from heaven" and other unexpected bonuses. You should understand that despite the Ram's lively, bright and dynamic image, life is not that easy for it. After all, it is just a defenseless creature which can rely on its own caution and speed of its hoofs only. In this regard Aquarius is a complete opposite. It is pensive, self-absorbed, totally inattentive especially when busy solving another mystery. It can be importunate and stubborn so much so that even after the Apocalypse it won't rest until it gets to the bottom of what exactly caused this epic catastrophe. This is exactly why in 2015 things are not going to be easy for Aquarius whose element is Water; after all the antagonistic element of Earth will be dominant in the new year. Nonetheless, we are talking about the overall energy background which in terms of literary metaphors is solely a shape; the content of the shape, on the other hand, is much more interesting and positive. In view of Saturn's special positioning Aquarius will be outrageously lucky especially if luck gets supported by long preparatory work which doesn't seem to pose a serious problem for the Water Bearers. It's in your nature to get to the bottom of things in any situation and typically you won't leave an object until you understand its tasks and forecast its behavior. Surely, this is only true when you are interested in an object. Unfortunately, you behave the same way when interacting with people, that's why you know many, but have few friends.
When it comes to business world, in 2015 you will feel as if you can literally move mountains! Say, Ural, Altay or Apennines if worse comes to worst. This feeling won't be deceptive; the key is to preserve it all year long, feel constantly energized, be willing to work and never stop realizing your ideas. In order to do it, first, you should by all means avoid being sucked into dealing with minor problems; otherwise, the process will end up wasting all your energy. Focus on truly large-scale important tasks and let your assistants/subordinates take care of the rest. If you are a regular employee or don't have anyone to delegate some less important duties to for some reason, you should still try to do the impossible and free up some time for yourself. Overall, such strategy is not very typical for Aquarius; however, sooner or later time comes for every Zodiac to either follow its own principles or change; whether the change will be an evolution or degrading will depend on a situation. You will most likely evolve in 2015 by discovering new methods of solving unconventional problems. But in any case this will be uncertain time, thus it'll be simply vital for you to be extremely attentive. This won't affect your work directly; but the thing is sometimes we are so blinded by our goal that we don't even stop to think about its actual usefulness and appropriateness. What should be done first and foremost is we should ask ourselves a question "does a mermaid really need those legs?" and only then proceed to grabbing a magic wand (or surgery knife - whatever is closer at hand). Don't have any doubt: you'll be sure to arrive to a solution of a problem and it will be absolutely right. The question is how people around you will respond to upcoming changes. After all, as it has been said before, you don't have many real friends; you may argue this, but the fact is that Aquarius has always preferred quantity over quality.
And in 2015 this will be your biggest problem - there will be too few people ready to support you despite it all. Though overall the sphere of personal relations doesn't hold a promise of any serious problems; everything will be the way it should. You will most probably meet quite a few "objects of your desires" who will stay attractive to you for as long as it takes you to understand what they are all about. This is not exactly very bad, but, let's put it this way: this is not going to leave the most favorable imprint on your karma. At the same time human nature is person's essence and destiny and it's not in vain that some qualities are given to us at birth. The task is to properly identify these qualities and not let your talents go to waste. After all, the same person can be an ingenuous programmer and at the same time it can be just a walk in the park for him to become a great hacker. In both instances his actions can make it into history books; the only question is how and this question has a much more important meaning here. Think about it; after all, 2015 can become a life-turning point for you followed by the phase of true spiritual resurrection. Stars point at this kind of scenario, to say the least. At the same time we should remember "simple human joys". For some these may be innocent get-togethers with friends in a favorite bar; for others - sparring in their home spot club. Remember what Comrade Goebbels used to say: "To each his own." And let's never forget it. When it comes to you personally, try to be less biased and don't strive to solve all problems drastically since not always (almost never, to be precise) a problem has only one definite solution. Much depends on how you view a problem and how knowledgeable you are about it.
Your health has nothing threatening it in 2015. Your most serious problems will be running nose and cough; well, you may have a fever for couple of days in the worst case scenario. Overall, stars don't forecast any especially dangerous conditions. Surely, this doesn't mean you can go ahead and sleep on the snow just wearing your skimpies. Nonetheless, you should know that in a critical situation your immune system will certainly not let you down.
Read:
Horoscope 2015
Horoscope 2015 for Aquarius for the year of Goat
The 2015 horoscope brought to you by Horoscope-For.com - free 2015 horoscope for the year of the Goat.