Horoscope 2014 for Libra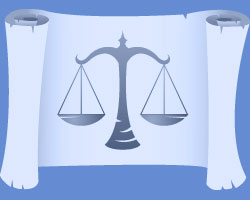 Be fair in your dealings during the first half of 2014 Libra. You might find outcomes to your relationship issues during the first three months and these outcomes will be positive for you. You have had a rocky few years and often wonder if anything is worth it. Do know that all your problems were definitely worth it. You will need to be very careful during the entire 2014 year, Libra with your finances. Maybe a personal austerity program is in order. Budget and watch what you have. Work hard in your chosen career, and may be find other venues of income. Creativity in finances will be the norm in 2014.
Your love and life has been severely tested and there were relationships and friendships that you do not have anymore. This will continue on in 2014 as Uranus is in your house of love. Love will be unstable but can also be interesting. During the springtime in 2014 you will find that relationships of the past and present jump up to smack you in the head. You will find that locking horns with those you love is the norm. There are those you know very well who will put you in an unfavorable light; beware of thinking these associates are loyal. Experiment if you must with different relationships, but retain balance by believing in yourself.
Health is very positive this year. Neptune has entered your house of health in years past and stays there for another year. Do be focused on healthy eating and exercising. Your health does need a bit of a push to keep it elevated. Don't expect good health to linger if you are not willing to put forth an effort. No more drinking to excess and definitely no more lounging in front of the television with a box of sweets.
Jupiter moves into your house of career during the first half of 2014. This brings a huge improvement in what you love to do. Beneficial influences expose themselves in your professional life. The career goals and jobs plus material wealth will be very important to you during the entire year.
You hate confrontation Libra. You will not draw lines in the sand any time soon and dare enemies to cross over. You are not a bully and would rather run away than be confrontational. Don't let people change your personality on this trait. Leaving fights and arguments is essential to you wellbeing.
With your love of beauty in the arts and literature you find balance and harmony. Pluto moves across Capricorn and your fourth house of home and family. This gives domestic environments a chance to grow and change. If you are commitment you might find that you and your love will buy a home or maybe part ways. Parents might need to move in with you. These are only possibilities. Pluto and Capricorn may have different ideas. You will only discover the possibilities you can make as the year progresses.
If you have not met your soul mate, this might just be the year. In order to get to that point you may have to change venues; move, or find a neighborhood that directly speaks to you. You chose what is right for you. You are the one who makes the decisions of your life more than any other sign of the zodiac. There are no stars or influences that will direct you. Pluto's transit through Capricorn teaches you to depend solely on yourself.
Read:
Horoscope 2014
Horoscope 2014 for Libra for the year of Horse
The 2014 horoscope brought to you by Horoscope-For.com - free 2014 horoscope for the year of the Green Horse.