Horoscope 2014 for Leo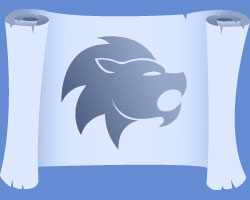 Leo, shine in 2014. Do not hide your light under a bushel basket, but let out what you can do. Find new people to enjoy and let them relish your wit and charisma. Avoid lording it over those you love and don't make them feel inferior to your royal self. You moved through 2013 somewhat rocky. A lack of energy caused you to feel down on yourself most of the time. Yet you had success that you still do not recognize. Saturn moved into an alignment that caused your stresses most of 2013, but Saturn is moving on. Watch your health a bit more this year. You need to keep up energy levels to accomplish what needs to be done in professional as well as personal lives.
Uranus is moving into your Sun sign and for most of 2104 you will have luck in love. Do watch; however while Jupiter moves out of your house of career in 2014. You did have pay rises and promotions plus recognition in years past and this will continue if you work hard. The first six months of 2014 you will find that your growth is more internal than outward. There are powerful events happening in your life and inside your soul that will rock your world. You are on a spiritual path; continue it. Prosperity is yours if you follow your inner self.
Watch Saturn's movement through your house of home and family. Laughingly Saturn almost seems to restrict things that need to get done in regards to issues in your family. You find that you are taking on more and more responsibilities and your partner is slacking off on their part. This can cause contention in your home. Beware. Saturn is being his most frightening.
You love recognition even if you don't realize it. You crave a reason for being. You can excel in any profession that you want, but you do really love the limelight. Leos want to be the "boss" of the world. You may be the one working behind the scenes and you do get pleasure from what you do, but you want someone to say "good job" and "thank you."
Pluto transits through Capricorn during 2014 and you will find new ways to getting rid of challenges that keep your career stalled. Nothing is going to be usual this year. You will need to present your ideas in meetings and through webinars. You love this! If others ask you for more instructions you will need to clearly and concisely give them direction. This is challenging and you might not be able to be charming.
Learn to decompress this year and pay attention to every little detail of your daily grind. You need to realize that even little chores are serious. Take care of yourself, eat, exercise, read, rest, and meditate when you can. There are health issues just waiting to grab you when you least expect it. Be aware of your body signs.
During this time of Pluto's transiting you might just find a beneficial angle to your career. Consider changing careers midstream, but if you do not, you will be able to stay on your winning path. Try not to obsess about what you do; just do it. There are events unfolding for 2014 that will bring you great satisfaction and rewards. Don't be closed minded and definitely never ever procrastinate. Procrastination will be your undoing again and again.
You most important areas to focus on in 2014 are your home, health and career. Personal reinvention and higher education will be your focus. Personal pleasures from mid July 2014 until the end of the year will be highlighted if you understand what you are looking at.
Read:
Horoscope 2014
Horoscope 2014 for Leo for the year of Horse
The 2014 horoscope brought to you by Horoscope-For.com - free 2014 horoscope for the year of the Green Horse.