Horoscope for November 4 2012
Horoscope for Sunday 4th November 2012
Today on November 4 you will need all your willpower to turn things around and reach your goals. You can do it depending on your passion and perseverance. You may find that today there are people who tell you what to change and how to enact that change. Find it within yourself to remember that real change does begin with you.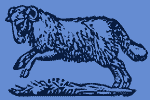 Today Horoscope for Aries:
You need to finish all projects today and take them to the higher ups that will approve or disapprove of them. This is a day, however that good things can happen. You have worked hard and your hard work will pay off. Take a deep breath and channel all the confidence you have into positivity. Sleep well tonight!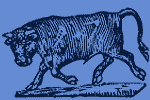 Today Horoscope for Taurus:
There are relationship difficulties today, Taurus. You need to be honest in our feelings. If you are not totally committed you need to back off. If you find your partner has baggage you cannot jump over; leave. Do something spontaneous today to get your mind of your relationship woes. Do not talk to family members; they are biased and will give you wrong advice.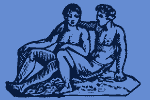 Today Horoscope for Gemini:
This entire year has been one of health issues, Gemini. You need to take care that you work out correctly and eat nutritiously. You need to be focused on taking the stress out of the workplace. You have great ideas and plans for entertainment at work; these will be well received today by your colleagues. Go ahead with your plans.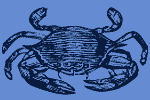 Today Horoscope for Cancer:
Go to a shopping mall and walk, window shop, and buy something inexpensive. You have been trying to do too much for you family and your career and you are tired. Now is the time to regenerate your batteries. Take a deep breath. You will need all the reserves you have to finish tasks.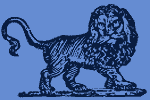 Today Horoscope for Leo:
Stop sweating the small stuff, Leo. You are making things so much worse than they are. A lost love is constantly on your mind; let him/her go. There was a reason things did not work out and as hard as it is you know them. Live moment by moment and find the joy in just living. You have potential; let it flow.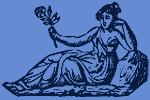 Today Horoscope for Virgo:
Relationship energy is high today Virgo. If you are in a committed relationship you may have a renewing of vows. If you are single, go out and find that special someone you want to spend your life with; as funny as it sounds you may have already found them.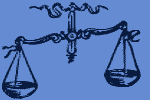 Today Horoscope for Libra:
Eat lunch today, Libra. You need all the energy you can muster to work out work problems. Find someone you love and talk to them; take them out; clear out your mind with genuine conversation with a loved one.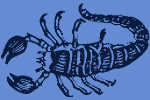 Today Horoscope for Scorpio:
Today the sky is gray and so is your mood Scorpio. Do something spontaneous to take your mind off the weather and your mood. Take a lunch break if you are at home or work. Pull weeds, throw away trash, do something physical to revive your mood.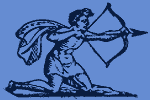 Today Horoscope for Sagittarius:
Just don't get up today, Sagittarius! You will find that it pays to sleep longer and avoid confrontations. Work has been stressful, home life is hectic, and you are just plain tired. That's okay - everyone feels like lead sometimes.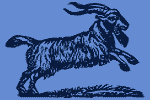 Today Horoscope for Capricorn:
Communication is the key word today Capricorn. Talk to everyone you know and be expressive and intelligent. You will be able to focus on groups of people and let them know your ideas. Someone will second your opinion and you will be off and running! Hug a child today, Capricorn.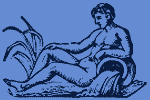 Today Horoscope for Aquarius:
It is difficult to be you today, Aquarius. Your charisma is flying high today and everyone wants a piece of the "action" so to speak. When you talk it is intelligent, and when you laugh those around you laugh, too. Things are perfect today and going your way. Have fun!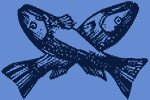 Today Horoscope for Pisces:
Pisces, where are you going today? You are highly psychic and you know that there are forces in the atmosphere that are trying to bring you and our loved one down. Keep the faith you know what the right thing to do is. Communicate honestly, always.
Horoscope for a Day
Horoscope for November 2012
Horoscope for Yesterday November 3 2012
Horoscope for Tomorrow November 5 2012