Horoscope for December 2 2012
Horoscope for Sunday 2nd December 2012
December 2 should be a lazy day. Make lists for holiday parties and get together and make your final lists for gifts you need to purchase. Go out and begin window shopping to decide what you want and where you will get it. Just have a joyous season all of you!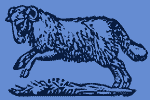 Today Horoscope for Aries:
December 2 Aires is a day when you need to take things a bit easy. The usual work projects you have are simple but there are projects that will unexpected turn up on your desk this afternoon. Be helpful to others but keep yourself free from additional clutter. You may be asked to give to a charity - do so, but get a receipt.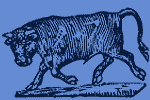 Today Horoscope for Taurus:
There are opportunities out there that will advance your career choice. You don't have to stay in the same old rut. You are resourceful want wealth and you can find ways to add to your bank balance. An old friend comes unbidden into your mind and you might want to go on a run to keep sad thoughts at bay Taurus.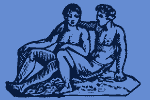 Today Horoscope for Gemini:
Gemini you need to socialize tonight. Emotions are influencing our thinking and you need to find increased self-confidence to try new things. This last month is a time for change, finding new friends and making new acquaintances. Write out what you want to accomplish through the rest of the year. God to a movie you have always wanted to see.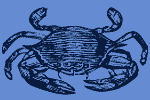 Today Horoscope for Cancer:
Cancer, self preservation should be your first priority. This may sound selfish but if you don't take care of yourself you cannot take care of others. Today is a difficult day and your are trying to remain patient and kind. Grit your teeth and dig deeper.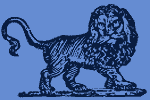 Today Horoscope for Leo:
Leo you just don't know what to do and the outcome to your problems is highly uncertain. You have choices to make and neither one is the best choice. Maybe you should go find another alternative!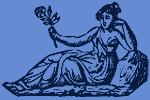 Today Horoscope for Virgo:
There is someone who is going to protect your feelings today Virgo. The downside is they will not tell you the truth. You may go on your merry way thinking all is well when it really is not okay. Right now, however, you don't really care; you are all for overlooking flaws in someone else.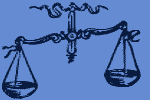 Today Horoscope for Libra:
Libra, arguments with a lover today will bring about separation. Accept blame for your part of the argument and move on. There will be another chance.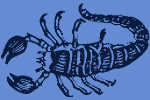 Today Horoscope for Scorpio:
You are having a terrible time concentrating today Scorpio. There are so many conflicting thoughts going through your mind that you just can't seem to find an answer. Sometimes this is called a mental fog or writer's block. Take a deep breath, meditate and find the will to finish what you need to finish.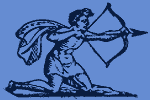 Today Horoscope for Sagittarius:
This is a great day for work Sagittarius. You are highly intellectual and things are just going your way. Way to go and get things done. Tonight celebrate with a night on the town. Take good friend and be careful.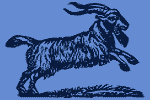 Today Horoscope for Capricorn:
You want to take action today to change events in our life. Just like yesterday you need to stop and not make hasty plans. After the first of the year is time enough to implement major changes in your life.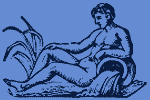 Today Horoscope for Aquarius:
Are you quick to anger today Aquarius? You feel like you need to control all situations and this makes a relationship difficult. Open up your mind to new ideas and places to go; traditions to make. Anger will make you live a shorter life.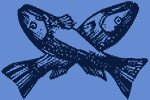 Today Horoscope for Pisces:
Pisces you have strong convictions and today is a day when you cannot let down those convictions. Stay open to new concepts and ideas. Dress well today; there may be an acquaintance who returns to your life.
Horoscope for a Day
Horoscope for December 2012
Horoscope for Yesterday December 1 2012
Horoscope for Tomorrow December 3 2012