Horoscope for March 2017 for Virgo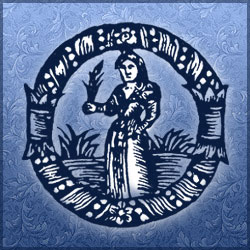 Horoscope for March 2017 warns people born under the sign of Virgo that now is not the time to change anything in their daily routine. All the changes that you want to bring into your life at the beginning of this spring will end the same way (you will experience fatigue, emptiness, stress, basically everything else except for moral satisfaction).
The personal life of Virgo representatives in March 2017 will not receive enough attention from them. Though in the first days of the month you will once again try to bring fundamental changes to your life (for example, trying to find new friends, starting a love affair, or finding yourself an interesting hobby), but, to your great disappointment, it is quite unlikely that at least some of your plans will become a reality. Your life will continue to be accompanied by a killjoy-friend, communication with whom brings you extreme sadness and gloom, and a potential significant other will "slip through your fingers" spotting on their horizon a more promising candidate. All-in-all, you will get stuck in the kingdom of tedium, if you will not find yourself an unusual hobby. If you won't be able to come up with a brilliant idea in this regard, ask Google how a person can amuse him- or herself, growing tired of monotonous everyday life. As for married Virgo representatives, the month of March will not provide them with an opportunity to get bored, since all their free time will be taken away by tedious routine activities. When the spring-cleaning, shopping trips for new spring wardrobe and other things will come to their end, your second half will throw at you a very interesting idea. She (or he) will offer to acquire some land or to build up a decent vacation home instead of your existing old family house.
March will be marked for Virgo representatives by their careless attitude to their finances and career. A couple of troubles, expected to take place in early spring of 2017, will completely drain your confidence that your plans can be realized at all. You'll stop dreaming that your income will ever increase. Instead, you will think about organising a list of your monthly expenses as economically as possible. In addition to solving financial issues, Virgo-entrepreneurs will have to overcome disagreements with their suppliers or business partners. There is no guarantee that you will be able to come to a mutual understanding in a course of this dialogue! Rather than "pleasing" intractable companions, think about ways of opening doors to the "bright future" for your business without them.
At the end of March, Virgo representatives will have to pay close attention to the state of their health. First of all, you'll get upset because of your not strong enough immune system, unable to withstand typical seasonal colds. Flu will force you to stay in bed for a few days, but this will be to a rather obvious advantage (this downtime will help you cope with extreme fatigue and chronic sleep deprivation).
Horoscope for March 2017 for each zodiac sign
Horoscope for March 2017
Horoscope for March 2017 for Virgo