Horoscope for March 2017 for Aries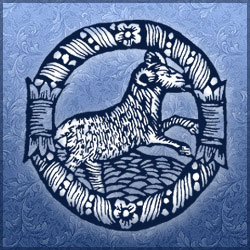 Horoscope for March 2017 does not recommend anyone born under the sign of Aries to spend their time and nerves on dull routine. If you want to dream, as if returning to the years of your cloudless youth, do not interfere with this urge! Do not try to return yourself again and again to the norms of behaviour accepted by society (your non-conventional approach to the most trivial matters will ensure your success in March).
Personal life of Aries representatives will sparkle with new colours at the beginning of spring 2017. You have just recently experienced a lack of true friends, and suddenly, as if at the command of good wizards, you will have people next to you, who will be ready to rush to the other end of the city at your first request. If you've always dreamed of start ing a romantic relation based on spiritual interest and sensual attraction, March will bestow upon you a great chance to realize this desire. The person you will meet at a purely business related event, will have an attractive appearance and will be highly intelligent. The main point is that this person, like you, would not mind to get rid of their loneliness. March of 2017 will force married Aries representatives to show a lot of enthusiasm and their willingness to make changes to their personal living space. Repair, which you are planning to implement, will embrace a lot of creativity. It's quite likely that you will have to try really hard convincing your family members in the viability of your idea. When your better half will finally give the green light to this event, you will only have to decide how to bring to life your bold design dreams.
Financial aspect of Aries' lives in March 2017 is not expected to make the representatives of this zodiac sign face any major problems. If you show a little foresight and avoid spending all your savings, the end of March will provide you with a great opportunity of making an expensive purchase. However, as soon as you get a hold of the necessary amount, you'd better not rush into the nearest store (otherwise, you will definitely "lose money" on your purchase). It is better to learn the offer on this kind of products at a great variety of online stores. Aries-entrepreneurs will dedicate the month of March to thinking about the future of their businesses. If you have noticed that the success of your competitors is caused by their rather unconventional PR, you'd better find some good advertising agents right away! Let these people take into account all your wishes, and wait until they create a powerful advertising campaign for your business. Do not regret the money spent on this service, and do not hesitate to offer these specialists your personal vision of your soon-to-be ad (who knows, maybe your idea will be crucial for the overall success).
With the first signs of March thaw, Aries representatives will once again take a handkerchief and rush to the nearest pharmacy looking for the means to strengthen their immune system. In addition to seasonal colds at the beginning of spring, you will be extremely discontent with your own appearance (which is why a strict diet will appear alongside your hassle-free workouts in your daily schedule).
Horoscope for March 2017 for each zodiac sign
Horoscope for March 2017
Horoscope for March 2017 for Aries