Horoscope for March 2017 for Taurus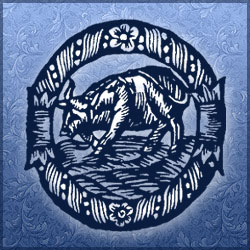 Horoscope for March 2017 for people born under the sign of Taurus will not be a complete surprise. You will continue to systematically carry out all the duties and projects started in the recent past, and will only occasionally catch yourself thinking how your life has recently become rather dull. Do not hold a grudge against Lady Fate, since you can add bright colours to your existence yourself! Take up on your long-forgotten hobby, hang out with the kids or search the Internet for fresh ideas for your leisure time.
March will be marked for Taurus representatives by a rather lazy ways of arranging things in their personal lives. If until the beginning of this spring you did not manage to create a harmonious love couple, at this point the stars themselves make it possible for you to start off new romantic relations. And it's quite unclear why you would neglect such a brilliant chance! Even the ringing March thaw will not be able to pull you away from home. You will prefer to spend all your free time sitting in front of a computer or a TV. Needless to say that with this approach you will not be able to find your soul mate (though you can always start off another virtual relations with no future). Married Taurus representatives in the early spring of 2017, on the other hand, will be way too romantic. You will suddenly feel an enormous urge to fill your marriage with new bright colours, and will overwhelm your soul mate with rather strange surprises, gifts and other signs of attention. At some point your partner will get tired of being "dipped" in a bath of roses, or getting lyrical text messages in the middle of a busy working day. Do not be surprised if one day your beloved one will tell you straight ahead: "That's enough of your misplaced romance!".
Career and financial aspects of Taurus' lives are not expected to bring any difficulties and challenges until the end of March 2017. If some time ago you have started to make contributions to the savings account, at the beginning of this spring you will be happy to see that you've managed to accumulate quite a large sum. However, at this point you won't be making plans on how to dispose of this "capital". On the contrary, you will continue to replenish your "piggy bank" with even greater zeal, sometimes refusing for this purpose from unnecessary purchases. The month of March will help Taurus representatives involved in their own business understand that it is time to take their company to the next level. At this point the idea will stay at its early stage of development, therefore, you will not take active steps in this direction yet.
The health aspect of Taurus' lives in March 2017 will become the toughest challenge. Even all the preventive measures of seasonal colds will not be able to protect you from exhausting flu, that will make you spend several days in bed. During this period of enforced idleness, you will outline not one, but several new targets for future implementation, that will take its course right after your full recovery.
Horoscope for March 2017 for each zodiac sign
Horoscope for March 2017
Horoscope for March 2017 for Taurus