Horoscope for March 2017 for Cancer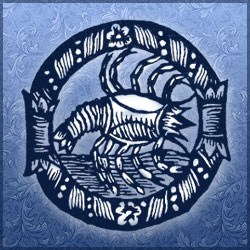 The horoscope for March 2017 for Cancer representatives is not expected to bring either impressive victory or annoying fiasco. If you have set yourself an ambitious goal and have a burning desire to proceed with its implementation as soon as possible, the beginning of this spring will unfortunately give you practically zero chances of taking any active steps towards its realization. Your life will be filled with constantly arising minor hitches and hurdles here and there. Being occupied with eliminating this heap of routine issues, you will waste the precious time that should have been used for gaining new victories.
March of 2017 will not add any scent of romance to the lives of Cancer representatives. If you've wanted to start a romantic relationship for a while now, the beginning of spring will highlight your own loneliness even more. Wanting to get rid of this unpleasant feeling as soon as possible, you will take the first step towards getting to know your longtime "fan" a bit closer. However, even allowing that person to shower yourself with all sorts of signs of attention, you will not experience much pleasure. You will continue the searches for your soul mate, and you will put this selfish brief romance behind you. The March scenario will leave married Cancer representatives completely satisfied. You and your significant other will conduct an impromptu "meeting", which will help you both realize that your family life does not need excessive sentimentality, "meaningless" flowers or expensive gifts. It will be difficult for people around you to understand how a love relationship can exist without romance, but you and your significant other will refuse to explain to your friends the true reasons behind such a behaviour.
The financial aspect of Cancer's life in the early spring of 2017 will turn out to be rather unstable. If you were planning that March will be marked by significant cash flows in your budget, you will have to be patient at this point (if this does happen, it will take some time). In the meantime, you will have to sadly watch a desired subject tempting you on its shelf in a store or "looking at you" from a certain website. March will make Cancer-entrepreneurs solve routine issues of their enterprise. It is quite likely that the landlord will express the desire to raise monthly rent, a rather valuable employee will quit or other unpleasant event will happen. You will spend a lot of nerves and energy on solving this emergency, so you'll have to postpone the expansion of your business until a more favourable time.
In general is not expected to make Cancer representatives worry too much about their health. You will still need to take a sedative or make yourself a herbal decoction from time to time in order to fix up your frayed nerves. By the end of such an unstable period you will philosophically decide that it's not quite reasonable to worry about every little thing (even if these "trifles" are important to you).
Horoscope for March 2017 for each zodiac sign
Horoscope for March 2017
Horoscope for March 2017 for Cancer