Horoscope for March 2017 for Gemini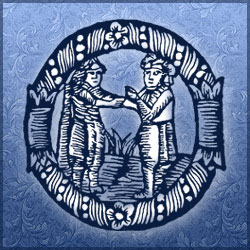 Horoscope for March 2017 does not recommend Gemini representatives to turn from the previously outlined course. Even if sometimes your mood will be completely down, even if you feel that your life energy is not enough for the realization of your highest ambitions, even in this case, don't you dare to say "stop" to your bold ideas! Give yourself a little break, and then jump back again with fresh ideas into the fight for leadership in every aspect of life!
The beginning of spring 2017 will force Gemini representatives to be very skeptical about everything that awaits them in their personal lives. You will no longer trust anyone who says that they will walk into the fire for you. In March you will be rather scarce in words, and you will especially avoid giving any binding promises. Your friends will hardly like it though (it will be especially hard for those, who have grown accustomed to see great support and help in you). If you are single, your cynical attitude will become an obstacle to the beginning of your new whirlwind romance. You will not believe that some nice person of the opposite sex, having shown their interest in you, pursues unselfish purposes. While you will be looking for a catch in their behaviour, this person will turn their attention to someone else. March will make married Gemini representatives experience a complete lack of understanding with their beloved ones. While you keep nibbling at words, living together with you will turn into a severe test for your marriage partner. It's not surprising that as an answer to your unjustified negative attitude you will face coldness, indifference or undisguised aggression.
The beginning of this spring will make Gemini representatives show remarkable diligence concerning the career and financial aspects of their lives. You will stay at work late, urging to finish off some complex task as soon as possible. However, the month of March is unlikely to let you enjoy the taste of your professional success. The reason for that will be your longtime colleague-competitor. This person will always put spokes in your wheel, and will also begin to spread dirty rumours behind your back. The beginning of March will make Gemini-entrepreneurs once again face a tremendous fight with their longtime competitors. At a cost of tremendous effort and remarkable will-power, you will be able to defend previously conquered positions. Your business will continue to grow, and your defeated competitors will try to stay low in order to calm down at least a little bit.
The end of March 2017 for Gemini representatives will be marked by strong emotional and physical fatigue. Your body will insistently require you to give it at least a short break. If possible, go to a spa or visit the nearest resort. Do not ignore this advice, since the measures taken for the sake of your own health, will help you protect yourself from a variety of troubles.
Horoscope for March 2017 for each zodiac sign
Horoscope for March 2017
Horoscope for March 2017 for Gemini