Horoscope for March 2017 for Sagittarius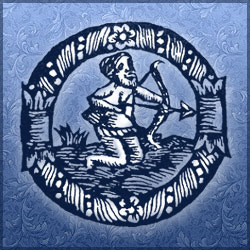 Horoscope for March 2017 recommends Sagittarius representatives to abandon their selfish behaviour. Look around! This world has to offer so many people deserving respect and honour, so don't assume that you are the centre of the universe, the person number one, homegrown king (or queen). All-in-all, at the beginning of this spring try to look at people around you more friendly, and you'll see how nice it is to receive warmth and smiles in response.
March will force Sagittarius representatives to accept the fact that their personal life refuses to follow the previously outlined scenario. If some time ago you've started a love affair and sincerely hoped that your newly found second half will gradually fall for you as well, you'll have to admit that these plans have proved to be wrong! Your significant other, barely holding back emotions, will tell you that she (or he) no longer wants to have a relationship with you. She (or he) will not shed light as to who, what, or why made her (or him) take such a decision, and therefore, you will be left alone with your own wild guesses. Married Sagittarius representatives will be surprised by sudden changes in the behaviour of their partners in marriage. All your questions as to why your beloved one comes late from work every day will be met by a laconic "leave me alone, let me build my career!". You may even begin to suspect that your better half has a secret lover. Fortunately, time will put everything in its place, and you will see for yourself that your marriage partner has not been cheating on you.
March 2017 for Sagittarius-employees will be marked by the little time and effort they put into promoting their careers. If you have recently dreamed of getting a new position, the beginning of spring will postpone these attempts until a more favourable moment. The reason for that will be unpleasant incident between you and one of your colleagues. Once you exchange mutual insults in front of your superiors, each of you will be notified that there will be no promotion in the nearest future! Sagittarius-businessmen will spend the month of March solving some complex puzzle. You will have to urgently determine why your customer base has become so small. Eventually, you will arrive at the following conclusion - a Judas-employee is to blame, the one who sells all your brilliant ideas to your competitors.
Sagittarius representatives will spend the beginning of spring without compromising their health. It is quite possible that you will want to remember how nice it is to jump in puddles, like a child. No, this fun activity will not end up for you with endless cold treatment! Instead, you will learn to find silver lining even in such mundane things, which will have a rather positive effect on your emotional health.
Horoscope for March 2017 for each zodiac sign
Horoscope for March 2017
Horoscope for March 2017 for Sagittarius