Horoscope for March 2017 for Aquarius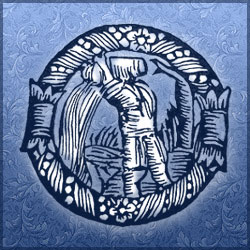 Every Aquarius representative can consider the horoscope for March 2017 a worthy reward for their previous efforts. The beginning of this spring will help you finish up the majority of projects started in the past. Not surprisingly that during the next four weeks your mood will be significantly optimistic. However, once the majority of goals is achieved, you will begin developing new, even more ambitious projects right away.
Personal life of Aquarius in March 2017 is not expected to bring any storm and drama. The only thing that will spoil your mood at the beginning of the month is a quarrel with an old friend. Fortunately, you will be able to resolve your differences quite quickly and will continue to communicate as if nothing's happened. If your main goal is to find a soul mate, stars have prepared for you a long-awaited romantic acquaintance right after March holidays. You and your new passion will be delighted with each other and your relationship will develop rapidly. Married Aquarius representatives in March are also expected to show a tendency to romance. You will shower your marriage partner with unexpected surprises and fine gifts. In response, you are expected to receive a sincere gratitude of your beloved one, and an organised weekend that you will spend tete-a-tete somewhere away from home.
Aquarius-employees in March 2017 will get to fulfilling their professional duties with renewed energy. With the support of an experienced colleague, you will be able to finish up a complex project, which has already taken a lot of your time and nerves. Once you reach this goal, your inmost desire will come true (you will get a praise from your boss and a tiny envelope with a decent amount of money in it). Aquarius representatives involved in business, will greet the beginning of spring with an emotional lift. You will notice that sales are growing steadily (or your services have become a lot more popular). Either way, you will be able to understand what your business is out of the crisis. This news will give you an energy boost and new strengths, as well as the "green light" to making a major purchase.
March 2017 promises Aquarius representatives to experience no health related issues. You will enjoy training your immune system with tempering procedures on a daily basis. You will notice how moderate exercising is changing the outline of your figure for better. On top of that, the first success will inspire you so much, that you will decide to continue these procedures at the same rate (leading to installing in your house a brand new exercise bike or another compact sports equipment).
Horoscope for March 2017 for each zodiac sign
Horoscope for March 2017
Horoscope for March 2017 for Aquarius