Horoscope for July 2014 for Virgo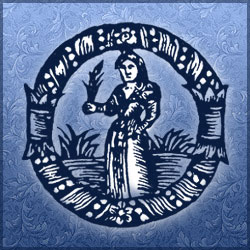 On the 1st of July, Virgo, Mercury will turn direct and give you the opportunity to explain yourself after you let out secrets and information that was for your ears only. You will only receive a "slap on the wrist", rather than censorship. You career is okay and friends will definitely forgive you. You may find that there were people rallying around you behind the scenes.
Mercury and Venus in Cancer on the 19th and 24th of July will come together in your house of relationships. Now is the time to give your new love the chance to get to know your friends. Let your relationship partner become a part of who you are. Everyone has something in common and they will love your new relationship.
Your house of authority figures on July 18th will feel the influence of Venus. There will be no stress or anxiety in meetings and you know you are well favored. You have learned to make everyone's job much easier and projects go smoother. Watch for July 22nd for written accolades and maybe a gift card.
The 8th, 19th and 24th of July will find you very frustrated. Hold your tongue until July 24th. When you are ready Mercury will help you out by joining with Saturn. You will be praised for your patience and lack of temper. Good reputation to have in your particular career.
Days you might want to hide from include the 3rd and 4th of July. The 4th is usually a great day of celebration but this month it will be a day to hide away. On the 5th you will receive a speeding ticket plus a flat tire. Not a good day. The 21st is an irritating day with co-workers on your back about unfinished work. The 22nd of July is not such a good day. It is a repeat of the 21st. The 27th is possibly the worst day of July. Your presentation at work does not go well at all, you are misunderstood by your family, you have to clean up chaos in your home, and your best friend is moving to another city. All in all a day to forget. On the 28th don't feel sad about the 27th. This is an even more difficult day. Perhaps with this warning you might want to stay home.
Wonderful days for you Virgo include the 6th and 7th of July. These are days when things go smoothly and everything is bright and wonderful. On the 8th your new co-workers are happy to give you a hand and you will become good friends with them. On the 13th you are told that you can make the business trip of a lifetime and on the 19th travel plans are sent to you. On the 23rd dance in the streets. The weather is awesome, family is calm and collected, and you have the day off. On the 24th celebrate your state holiday with enthusiasm.
Horoscope for July 2014 for each zodiac sign
Horoscope for July 2014
Horoscope for July 2014 for Virgo