Horoscope for July 2014 for Sagittarius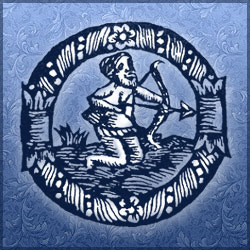 Relationships will be highlighted on July 1st Sagittarius. Mercury is turning direct and will influence one to one conversations. There is quite a bit to be said between you and your partner, but you will work it out if you are honest and keep cool.
By the 18th of July Mercury, Venus and the Sun will move into your house of partners. They will influence you to be kind and sympathetic. You will also have Cancer working with you and things will be very interesting. You want to take a personal interest in the welfare of the people you love which includes your love interest. Take care of them and hold them close. You cannot completely fix their issues but you can make a good show of it.
There are going to be financial surprises on the 7th of July. Venus gets with Uranus and they inspire business transactions. Things will turn out well. This is a great time to talk with another co-worker about forming a professional relationship and opening your own business. Talk will be productive on the 7th Sagittarius.
On the 13th life will feel very pleasant Sagittarius. Mars and Venus have always loved each other and they will come together and give you great time with loves and with friends. Be gentle with your love as you introduce him/her to your best friends. You will pleasantly surprised when they hit it off. Thank Mars and Venus.
Icky days for you Sagittarius are the 4th and 5th of July. These are days when nothing goes right and you want to just give up. On the 18th you are reinforced in your ideas of giving up as your career goes south. On the 19th things are gloomy and the weather kicks in to be rainy. On the 21st you will not have anyone on your side either at home or on the job. The 22nd needs to be a day when you stop thinking about yourself and focus on your team. On the 24th you are part of a baseball tame and no one lets you pitch. On the 28th you are irritated and just hoping the month ends soon.
Good days for you Sagittarius include the 6th. Things will be worked out and you will feel very optimistic. On the 7th of July you have further need for help from co-workers and they willingly give you help. On the 12th you find your love interest is very energetic and you have a wonderful day. On the 13th your family invites you to a dinner party and gives you a surprise gift. On the 29th your month seems to be zigging by and it is glorious. The 30th is a day to take off and go for a walk. You are in a volleyball competition on the 31st and you are the hero of the day.
Horoscope for July 2014 for each zodiac sign
Horoscope for July 2014
Horoscope for July 2014 for Sagittarius