Horoscope for July 2014 for Libra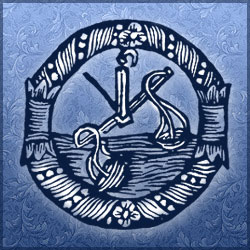 Libra, by July 7th good news that you have been anticipating will arrive in your in-box. Make plans on the 8th to take a cruise or a trip to a faraway destination. Go along with a group of friends and make this a trip to remember. On the 13th and 14th of July things will definitely work out.
During the summer months there are always reunions. In July you will arrange a wonderful reunion with relatives. You energetically make all the arrangement and on the 25th of July these plans come to the end. Things will go great and you are very happy with yourself and your other helpers.
Venus is very moody in July, Libra. She is your patron and when she makes arrangements for a new admirer to come into your life on July 7th, take the bait. Geography is not a barrier and love will find a way. Happiness is most important to you on the 8th.
On the 12th the Full Moon energizes your soul and your house of domestic matters versus your house of career will have you feeling torn and conflicted. You know that you need to take care of your family, but your profession is also very important to their well-being. It is summer, you may be able to take time off. You are very good at working through difficulties and conflicting scenarios. If you are smart about what you are doing and manage your time well, you will be able to take care of both sides of the coin. Do remember to take time out for you, too.
Really awful days for you in July, Libra are the 3rd and 4th. It is sad that the 4th of July has to be a day of conflicts, but the fireworks at night might help with your moods. The 8th is highly challenging as you try to finish projects before the closing bell. Take time on the 19th to sit alone in your office or cube and consider the angry words that were spewed at you. On the 20th the copy machine breaks, the 22nd the car breaks down, the 24th the elevator is stuck for an hour and the 28th of July; don't' go to work.
Happy days in July include the 6th which is a day of productivity. The 7th is equally as productive and you are on a roll. The 13th you are at home dancing in the living room with your partner and the atmosphere is awesome. On the 23rd a contract comes in the mail and you can sign it without hesitation. This means a good investment is paying off. On the 29th take the time to mention to your relationship partner that you love them and on the 30th you will be rewarded for bringing home flowers.
Horoscope for July 2014 for each zodiac sign
Horoscope for July 2014
Horoscope for July 2014 for Libra