Horoscope for July 2014 for Aries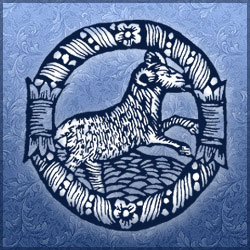 Jupiter is entering your house of love and relationships for the next month Aries, and you need to make a list of admirers just for fun. You won't be bored trying to determine who to go out with and who to talk to. It might be fun to add to your list with pros and cons! When summer ends, you will undoubtedly have to tell some of your admirers goodbye, and that will be a bit on the sad side.
As July moves on you will shift to your home and domestic matters. You will still feel Mars' influence as he tries to get you all fired up about situations that are not really difficult. Mars' will move out on July 25 so hold on to your relationships that are worth the effort. You can let the rest go home without looking back.
You keep reading about investing on websites and you may want to try your hand. Aries, it is not a good idea to try and invest on your own. Look up investments and find an investor who knows what they are doing; find someone experienced. When Jupiter enters your house of investments on July 15, pull the trigger with a counselor. Be careful with money matters for the rest of the month. It could be easy for some unscrupulous person to give you misleading advice. If you fall for it you will lose big time.
You are willing to go to the ends of the Earth to defend you family against slander, criticism and attacks. It will be urgent around July 18th and 19th to pay attention to what is going on around your children in their school situations. You will roll your eyes at the school administration and wonder why they are so clueless.
Really difficult days for you in July Aries are the 8th and 12th. Take care that you are all buttoned up in your work assignments. Your boss is watching you. The 13th is a typical 13th; full of bad luck. Stay awake in meetings on the 15th or you will be called to the podium. On the 16th you find that payroll forgot to give you your raise. On the 22nd things are angry at home. No one is happy and your relationship partner is threatening to leave if you don't fix it. On the 31st stay at home with the covers over your head.
Great days include the 7th and 9th. Take your friends on a trip to the next city and find party venues. Be the designated driver and have fun. On the 18th everything is going your way and the 19th is equally as great. On the 21st you will find your paycheck is now fixed with the raise you were promised, and on the 23rd you take you love to dinner and get closer than ever. On the 24th sign contracts and on the 28th open the doors to your new business.
Horoscope for July 2014 for each zodiac sign
Horoscope for July 2014
Horoscope for July 2014 for Aries