Horoscope for July 2014 for Leo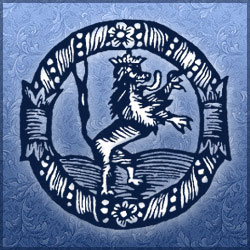 Leo you will find that the Sun, Mercury and Venus will spend quite a bit of time in your house of personality and appearance. You will want to change how you look. Maybe get a haircut or some new clothes. You will have a huge fan base this month and you will be very happy. You might have confrontations with someone you love during the first part of July, but you can work through it.
A new you will emerge when the New Moon enters your sign and your house of personality and appearance on the 26th. Leo you will want to be the best you can be. Don't listen to people who will try and talk you out of your goals and dreams. Don't listen to those who want you to be like them. Stay you. Do find a happy, place, however.
On the 12th the Full Moon will help your work ethic Leo. You already have a great work ethic, but you need to notch it up a bit. You might get a raise or a bonus or maybe a promotion. If that doesn't happen right now, you definitely will get a good pat on the back.
Jupiter is on duty in your house of secrets and private moments. Leo you have been introverted for the last several months and your friends are very worried. You have no problems, you just want to spend time alone. Do answer your phone on July 4th, and gain on the 19th and 22nd. Talk to your friends and assure them that you re okay.
Great and terrible days for you Leo are the 3rd and 4th. Friends will shun you and you will be left alone whether you want to be or not. On the 8th your car gets towed and you have to pay big bucks to get it back. The 19th and 21st are days you argue with customers and get in trouble at work. On the 22nd you learn to control your temper, but you are too tired to fight any more. On the 25th you get your summer school grades and they are dismal. July 27th and 28th you might want to stay home and in bed.
Great days for you Leo are the 9th when you will be happier than you have ever been before. The 13th is a rewarding day for you at work. On the 18th you find new friends are just around the corner. The 20th is an awesome day and you get the day off. On the 23rd and 24th find your way to the shopping mall and treat yourself with the bonus you received. The 31st is a travel day. Have a good road trip.
Horoscope for July 2014 for each zodiac sign
Horoscope for July 2014
Horoscope for July 2014 for Leo