Horoscope for July 2014 for Taurus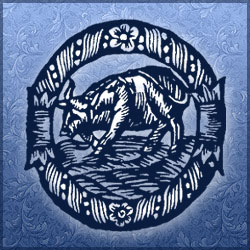 Taurus when Mercury turns direct on the 1st of July, he will watch your house of money matters for the rest of the month. There will be problematic financial issues rising and they will be confusing and irritating. Resolve the issues as quick as you can and move on. Things will work out by the 13th.
Relationships with your siblings and your neighbors will be very good this month. The Sun, Mercury and Jupiter working with nurturing Cancer cause you to feel benevolent to those around you. As they work together you will be able to realize that other do what they do, not to hurt and annoy you, but because they don't know how to do anything else.
Venus will bring you success this month in money matters. You might think several of your opportunities to make money are weird, but you never know. These opportunities could be the challenges and successes you are looking for. Don't turn down any opportunity until you have studied it out from every angle.
There are times when you say you believe in something outwardly, but inwardly you are not a full believer. You still have questions and not able to find the answers. If you need to find out the truth, investigate. Find all sides of a story this month. Your interests could be politics, education, religion or whatever. Just follow your mind to where it leads you.
Really irritating days for you Taurus are the 4th and 8th. Your irritating neighbor lets their dog out your lawn and terrible things happen. Don't get made, just talk to them. On the 19th you better not sign any contracts and on the 22nd make sure your car is locked up no matter where you are. On the 23rd listen to your brother as he screams at you, but don't answer back. On the 24th you should not go to the store; you will be compelled to spend too much money. On the 28th it seems as if the sky is falling and on the 29th don't go out your front door.
Great days in July for you Taurus are the 7th and 9th. These are days to sign contracts and investigate new business opportunities. You will be amazed at what you find. On the 10th take time to bring flowers to a shut in and on the 12th leave an envelope of money on the porch to pay the kid who mows your lawn. On the 13th have an awesome lunch with friends and co-workers and learn to laugh. On the 18th take the time to visit your parents. They will make your day wonderful. On the 20th you will be rewarded with a raise.
Horoscope for July 2014 for each zodiac sign
Horoscope for July 2014
Horoscope for July 2014 for Taurus