Horoscope for January 2014 for Leo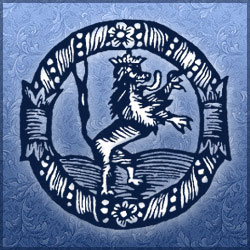 Leo you are very magnetic today and anything you do will be great. Your unique sense of style and imagination will take you far. Your ability to make others feel comfortable will be your saving grace. Look into your giant heart and know that you are valuable.
Stop neglecting personal goals. The New Moon will help you find your way. Energy will be helpful for setting goals that you can manage in small bits. Take care as the planets are moving into your house of creativity; be creative and find the path you were meant to pursue.
Support for your efforts will come from outside influences. Find a great friend who will take you to the end of the earth. They will have the answers you are seeking. Creative expressions are well defined during the new moon.
Your house of communications will be highly emphasized as Venus enters. Skills in diplomacy and compromise will be much needed. You can handle situations that are highly dramatic with ease and grace. You will be the person that others look up to for advice. Enjoy your social status! It will give you a boost of confidence.
The full moon in January 2014 will add energy to your relationship. If you are single you might become attracted to someone who is the opposite of you. This will be highly charged and a great deal of fun. If you are in a relationship you will need to break out of your rut and schedule and just go off and have a new experience together.
Questions about family belief systems is on your mind during January Leo. Open your mind and think about what you see. You might have unconventional ideas about raising children or about health and wellness issues. This might just be a bit challenging to your family. Live day to day in your own sense of what is right just for you.
Organize your finances at the end of the month when Virgo moves in to your house of finances. You will have the patience needed to keep a budget, find new bookkeeping systems and organize your spending. You should also make the effort to organize your desk for school and learning.
Wonderful days for you in January 2014 Leo include the 2nd and the 3rd as well as the 7th and the 9th. These are days when you will shine in your career. Watch that you are very lucky on the 11th and 15th plus the 21st and 23rd.
You will feel like the world is ending for you on the 1st due to excessive partying the night before. Take care that you are happy on the 10th and keep the 16th as a day to forget. Take the time to listen to your partner as they rail against you on the 18th and run away to you happy place on the 19th. The 30th is not a very good day; it is cold, rainy, and icky. Just stay in bed.
Horoscope for January 2014 for each zodiac sign
Horoscope for January 2014
Horoscope for January 2014 for Leo