Horoscope for January 2014 for Aquarius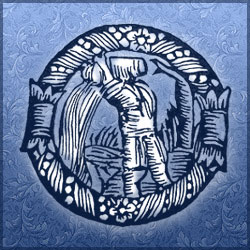 Aquarius January 2014, as strange as it may seem, is the month of romantic partnerships for you. A sense of creativity needs to come into your life as Leo and the Sun move into your house of relationships. If you are single this will mean a new opportunity to meet someone who might just be the one. If you have a committed love life you will receive quite a boost. There are spots for taking your love on a date or meeting new people that are opening up. Go to unique and different venues to bring in spice.
The New Moon in January 2014 will bring positive energy into partnership, both personal and professional. If you want new romance in your existing relationships this is the era to bring in more commitment. Find new places to meet someone who will make your heart pound. The New Moon is there to support you. Write down the traits of the person you want and you will find them very shortly. Do have a great sense of self-worth. This is the theme that you need to go with to keep your romance rising or your new romance around the corner.
As Venus enters you house of travel and adventure the middle of January you might just attract people of culture that are far different from your own background. You have the ability to bring them into your circle and make sure they are comfortable. Find opportunities in interpersonal dealings during January. Relationships can be adventurous and there are those who might just come into your life and be a fascinating force. Your taste in fashions needs to be enhanced in January. Lean toward the exotic and adventurous.
Discover that your unique qualities are enhanced during this month. Other will note that you have personality traits that set you apart from just about anyone. You have emotions that are transparent and this might make you vulnerable. Do use creativity to channel your discomfort into something that can be productive or enhance your life.
Jupiter is moving around and is enhancing our sense of compassion. Find a balance, however between what you can do and what is you really want to do. Be practical. Dream big, write down your resolutions and then write down, "I can achieve it." This will keep dreams and goals in our mind.
Your house of spirituality is very useful this month to encourage alone time just for you. Through meditation and contemplation you will find what feels right without having others tell you what to do. Keep your to do list finished, and checked off, and make sure you have penciled in time for just you.
The Sun moves into your house of housekeeping the end of January 2014. You will want to clean up where you live and organize all the closets and drawers. This is a huge undertaking and one that needs to be done. January is the perfect month and will give you a renewed sense of power for the rest of the year. Just keep up your organizing through the entire year. January is an enormous month for you Aquarius.
Horoscope for January 2014 for each zodiac sign
Horoscope for January 2014
Horoscope for January 2014 for Aquarius