Horoscope for January 2014 for Aries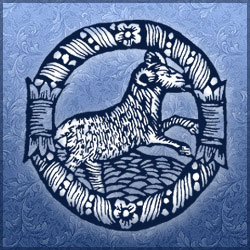 Aries, creativity is high as the sun moves through your house of possibilities. Watch for these weeks of January 2014 to be innovative as this is your month to prove who and what you are. You might find that creating art is not what you really want to do, but inspiration in other aspects of your life is highly important. You do need creative expression to keep everything in balance. Romance will be high this month and it might be time to rekindle the passion.
The new moon in January 2014 will bring you a sense of what is fun and what is work. You will wonder what is going on in the world and want to be a part of it. Watch sporting events and enjoy the rivalries. January is usually an all work month and the New Moon will bring a bit of balance into your life. Sit down and plan your 2014 vacations, maybe join a book club or a gaming venue. Dance in your living room and allow time for your creative self-to come out. Refresh your spirit daily and ignore the dark and lower skies.
Friendships are spotlighted in January 2014. Venus in your house of relationships will give you an appreciation of your interesting circle of friends. This is a good time to host a part and get your friends together. You might think that January is not the time to party, but it is. You be surprised at who wants to be invited. Volunteering is still important.
Money is always a challenge in January 2014 as you attempt to budget and plan for the year. You might want to focus on personal freedom this month and how it can enhance your personal life as well as your career. You would love to change up and restructure what you do at work and long to gain more independence. A gradual transformation from highly responsibility life to delegation is important this month. As the sun moves into your house of stability know that you have both feet on the ground and you will gain in sight into the healthy routines you need to establish. Get into self-care. Remember that you cannot take care of others unless you are well yourself.
Your lucky days include the 1st of January 2014 when you feel a great weight lifted off your shoulders. Find that you love the 6th and 7th plus the 9th. Do go out shopping on the 14th and be happy you get paid on the 15th. The 21st and 23rd are days to be ambitious and finish the tasks that you have set for yourself. You absolutely love the 29th and take care to go to your doctor appointment on the 30th. Find a great deal to do on the 31st, but be careful you don't overdo anything.
Awful days in January 2014 include the 3rd when you come down with a sore throat. The 10th is gloomy and snowy and you forgot to take your galoshes to work. On the 16th watch out for slushy roads and the 17th make sure your car insurance is up to date. Don't worry on the 25th; this day will bring you a flu blown case of the flu.
Horoscope for January 2014 for each zodiac sign
Horoscope for January 2014
Horoscope for January 2014 for Aries