Horoscope for January 2014 for Gemini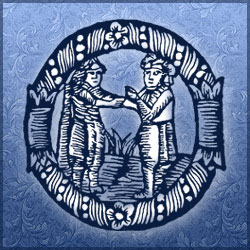 Gemini January 2014 is the month of communications for you. The Sun illuminates your house of communication and gives you the ability to compromise, communicate and listen. You are generally a very good communicator but you will have added aspects added to your gift of expression. Give presentations to coworkers and they will be dazzled! Use your energy to support your writing ability and increase you reputation as a communicator.
The New Moon in January 2014 will help you improve your leaning abilities. You need to get caught up in the details of life and solve issues that confront you. It is a great time for enrolling in classes that will give you a greater insight into motivating. Have fun connective with others.
You will feel so very compelled to be creative as Venus enters your house of creativity. Paint, write music, catch your niche. Discover others who will want to create with you. Share your artistic prowess. If you are feeling romantic at this time go on dates if you are single and listen to awesome concerts. If attached, take your romantic partner to the music and art venues that you are beginning to love more and more.
Compassion is highlight as Jupiter moves into you house of compassions. There is an emotional connection to your dreams and great strides will be made to those dreams. Challenges will give you a boost of excitement during the middle of the month and now is the time to reach higher than you previous had. Expand yourself.
Wise choices in regards to finances will be made as Jupiter and Pluto interact in your house of finances. You will find a higher financial status is your due. Keep your nose to the grindstone and you will go far in you new career.
Don't let money be your security blanket. You fear that you do not have enough, but that is just not true. If you budget and take care of expenses you will always have enough. Success is right in your grasp, but you need to keep learning Gemini.
You're really awesome days are the 3rd and the 5th. These are the days when you almost have a vision of is really going on in your job. You suddenly know how to finish a complicated task. Watch for awesome comments on your work on the 9th and 10th. Work harder than you ever have before on the 12th and 13th and find that you are going to be promoted. Listen to your mate on the 17th they have wonderful ideas for social gatherings. The 23rd and 24th are very lucky days for you and you might want to purchase a high end item.
Awful days for your Gemini are the1st and 2nd of January 2014. Stay at home and keep the covers over your head. Don't let others get in the way of your temperament on the 14th. Your paycheck is missing one week of pay on the15th and things are irritating on the 22nd. There is a huge blowout looming for you and your mate on the 30th and you will stomp out of the house in a fit of anger on the 31st.
Horoscope for January 2014 for each zodiac sign
Horoscope for January 2014
Horoscope for January 2014 for Gemini