Horoscope for January 2013 for Virgo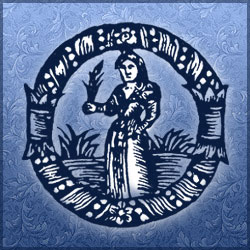 January is the perfect month for you Virgo to readjust and step back, reexamine old habits and change those habits that are no longer useful. Adapt to new ways of doing things including managing your health a lifestyle. As you change nit the ground running as a new beginning presents itself. Think about getting ahead in life as Mercury, Capricorn and Pluto are in your house of creativity. You will find that you long to get even with those who have held you back. That's okay if you are not cruel and vindictive.
Find time to play this month Virgo. You will have more freedom in your career and this will provide you with free time to take on different obligations - obligations that are fun and enjoyable. Toward mid-January or end of January you will find that there is high potential for recognition of a job well done. The days of January 22nd through the 26th will give you opportunities to feel your self-confidence rise. Make sure you don't become over infused with confidence; this could lead to problems.
On January 1st through the 4th you will be able to share ideas highly creatively while Mercury visits your house of self-expression. You will strive to be practical in your thinking but you will also have bursts of fantasy. You are not interested in conforming to others ideas of your creativity and on January 4th you will be highly motivated to working on your professional objectives.
January 7th through the 11th is a turning point in the month for you Virgo. More self-confidence is given to you through the New Moon's magical qualities, and you will feel more like going out and challenging the world. Continue on your journey of ambition.
On the 18th you will find that your emotional intensity is great enough to help an intimate relationship move along to a great conclusion. You will be able to convince someone that you are speaking the truth and you can be trustworthy in any relationship that you take on. You words will be heard, taken under advisement and worked on by a love interest.
On the 24th through the 26th of January you can expect a great deal of excitement. You will be encouraged to adjust your goals to a higher level and you will seek a great financial reward. Be aware that you may receive all you are looking for. Make sure all details are taken care of before blasting off into a realm of difficulty. You will find that your energy and enthusiasm will take you far, but you need to temper your ideas with patience and intelligence.
Horoscope for January 2013 for each zodiac sign
Horoscope for January 2013
Horoscope for January 2013 for Virgo