Horoscope for January 2013 for Aquarius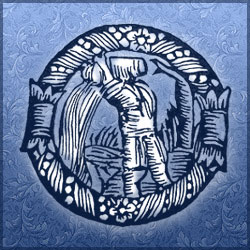 Aquarius January 2013 will find you starting this New Year on a very energetic note. Mars in Aquarius and your house of physicality will give your efforts time to manifest. You may find it hard to get noticed on the 19th but this is okay as you crave privacy. On January 8th you will find that all negotiations whether personal or business need to be conducted behind closed doors and you will be comfortable with this. You can overcome delays and denials from others on January 26th as Leo Full Moon moves with Saturn. When Uranus aligns favorably with the moon you will find new solutions to old problems and situations.
On the 3rd through the 7th of January you may have very surprising information arrive on our doorstep. You will have a sudden change of mind and want to do something different. Avoid overreacting or responding recklessly as you want to move quickly. This high energy will help you push your body and get rid of your ideas with fervor. Mercury however changes things on the 5th that will spawn misstatements or promote you to misconstrue or exaggerate the facts. This is not good! Guard against trying to make things seem better than they are.
January 12th finds a upset relationship with a sudden change of plans. Leave yourself an exit plan if you do not want to stick to a social engagement. You can take time to be by yourself today and feel good about what you are about to do.
The 19 through the 20th of January finds a Mercury-Sun entering your sign. You will want to act impulsively and on the 20th you will be highly uncooperative. If you persist in inventing your own rules and acting by yourself you will upset others; temper your actions by being personable. January 24th and 25th gives you the opportunity to present odd concepts in ways and matters that others will understand and support. Keeping up with this support however will be difficult on the 25th of January when Mercury turns toward Saturn. People will doubt you or demand proof for your ideas. Don't force any issues just exercise self-restraint and do more research.
You will be so tired of this month Aquarius that you will want to just give up and play. Okay.... you need a break. Take a mini-trip somewhere fun and let go of you inhibitions. Dance, scream, yell - be out of character.
Horoscope for January 2013 for each zodiac sign
Horoscope for January 2013
Horoscope for January 2013 for Aquarius