Horoscope for January 2013 for Leo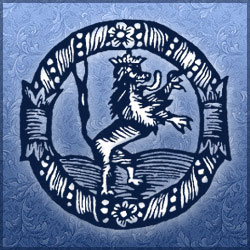 The learning curve is high for you Leo. You have been in so many situations where you could succeed with just a little bit of effort and you have failed every one of them. This is your last shot - make sure you take it like a "man." The sun is playing in your house of habits and health and indicates that you need to discipline yourself and take care especially on the 8th of January. You don't want to work yet you must. Be aware that taking care of your job and your health will pay high dividends during the rest of the year. Do note sharpening up our communications and work skills will lead you to promotions and perks that you just can't imagine.
On the 26th you may want to place all your ideas or cards on the table. Talk candidly with those you love and determine a flight path. You may need further information to finish making decisions, but do be aware that there is a time limit,
On January 2nd through the 7th you will need help from find when Mars is in your house of partners and is trying his hardest to make your life difficult. It is essential to balance high expectations and wait for the little details that take a different. If you are unaware of these expectations do note that on the 6th there could be a failure of communication.
You will need to find a rock to build on around the 7th of January. If you continue drifting you will find yourself nowhere. Intuitions today may alter your career as you discuss your new ideas with your supervisor. Your insights are highly unconventional, but they might just be the thing your career needs.
Relationships on the job on January 16th are in dispute. You will find that mistrust and manipulation are high on your employees' lists. Try not to discuss what is wrong in an unfriendly manner; this will cause distrust and discontent. If you feel you are mentally blocked on this day, step back, breathe, and talk to a friendly face.
On the 30th of January a reality check is in store, The Sun is arguing with Saturn and causing you to be highly irresponsible. You may find that if you are unsatisfied you should stop trying right now than to free yourself to go ahead out of a sense of obligation. There are so many opportunities on your horizon. I can't beg enough for you to take the opportunities that are being handed to your right now.
Horoscope for January 2013 for each zodiac sign
Horoscope for January 2013
Horoscope for January 2013 for Leo