Horoscope for January 2013 for Cancer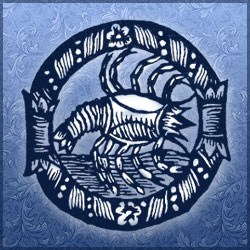 January is change and this January 2013 is one of many months in your life when you will be required to change. You need to change with the times and seasons and come out of your protective shell. It will be painful but it will be worth it. Although you would rather wait for something to happen rather than initiate it, you will soon have to change your tactics to get ahead in the world. It's good! Have new experiences in your life this year and month Cancer and relish what comes of planting new seeds.
The first four days of January 2013 finds you taking in so much information that you are caving into the pressure. You will have a huge stream of ideas on January 3rd as Mercury and Uranus square up. Conversations, texts, phone calls and emails may be so exciting that you will know you are close to success. Don't be rash; you may still find the pot of gold at the end of the rainbow.
The 7th and 8th of January you need patience when you try to cooperate with others. Saturn squares with Mars in your house of deep sharing and it will be highly frustrating if a loved one is blocking your collaboration. Keep smiling.
On January 15th - 18th talk out your problems with your relationship partner. Your top priority is your family and intense emotions can be overwhelming and lead you into deep waters. If you are willing to change and cooperate you may find that intimacy and relationships are blooming. Stick withal issues with your relationship partner until you resolve everything that is bothering you. January is the perfect month to have these conversations.
If you are flexible you will have success on January 22nd to the 26th. The air of unpredicibility is high these day, but be aware of change a go with the flow when you need to. Do not compromise your ideas and beliefs for a moment of success.You may fill that you are entitled to high end purchases and a lavish life style on January 26th and 27th. It is highly advised that you reign in these ideas and carry one with your life. You will find that luxuries do not take the place of home and family.
Fulfill all responsibilities that you have taken on during the month of January. You will find that January 30th is a day when these responsibilities' will hinder your progress. Finish what you start is a good motto.
Horoscope for January 2013 for each zodiac sign
Horoscope for January 2013
Horoscope for January 2013 for Cancer